Apple, anyone?
Google liked this illustration enough to feature it front and center at its 2011 I/O developers' conference; now, you can wear it proudly on your very own person. The Hungry Android T-Shirt, sold directly by the artist, shows the now-famous image of the Android robot munching on an apple over matching green material. Mmm…the symbolism is delicious. Available from Zazzle.com for $22.25.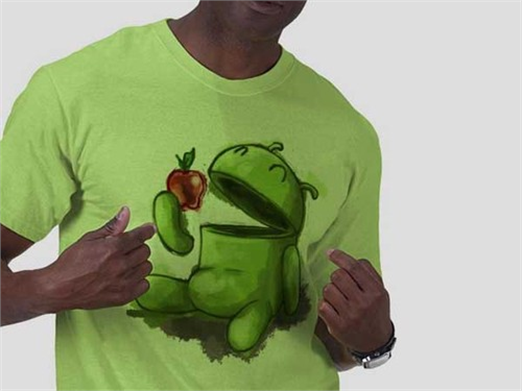 Charge it
One of the most innovative pieces of Android swag around, the Andru USB Phone Charger doubles as a desk trinket and portable charger for almost any Android phone. Andru stands at attention (you can position his arms however you like); when your phone needs juice, all you do is pull his feet out of the base to reveal a standard electrical plug, then attach the microUSB cable into his head and hook him up to an outlet. Andru's eyes even light up blue when he's charging and white when he's in standby. Available from PowerByGen.com for $25.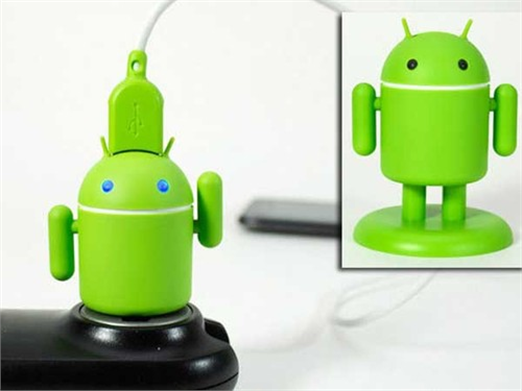 Robot bee speaks
Honeycomb may have been a transitional version of Android, but its robot-bee logo remains one of the platform's most memorable visualizations. Now you can show your Android street cred with a portable Honeycomb Speaker. The speaker is a winged Honeycomb bee with a USB connector. You can get it in red, orange, blue, white, or green; painful stinging sensation not included. Available from BigCartel.com for $15.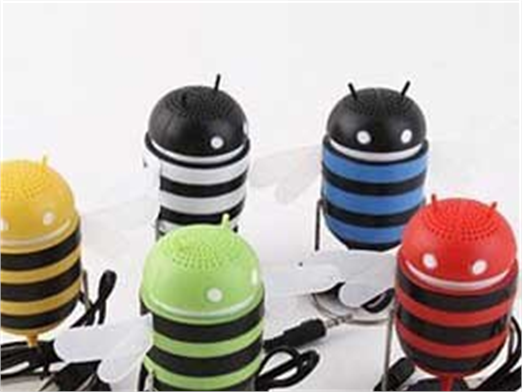 The OS that holds your pants up
My, your midregion looks striking today. Bring bling to your belt with Google's Android Belt Buckle, a hand-painted pewter accessory for the top of your pants. Because hey, who doesn't want extra attention in that area? Available from GoogleStore.com for $17.08.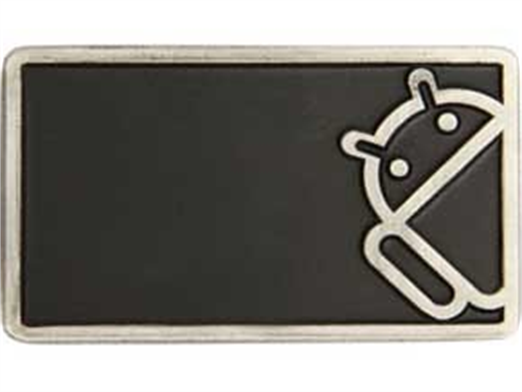 Crocheted to order
There's something special about a one-of-a-kind handmade craft, and the Crocheted Android Robot is bursting from the seams with that supercool quality. California-based artist Christina Dugan makes each robot to order — you can even request different body colors or eye colors if you want — and infuses each one with a burst of craftsman's love. Available from Etsy.com for $16.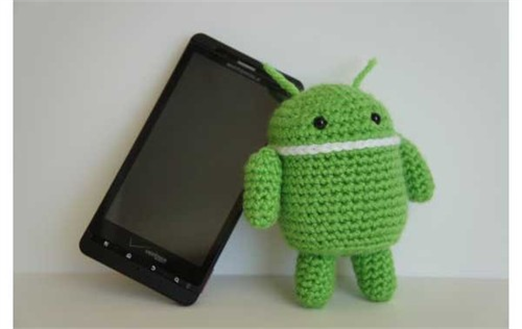 Tie that look together
I don't have to wear a tie to my job — thank God — but if I did, you can bet I'd be rockin' an Android-themed attachment around my neck. This tie shows the Android logo with a traditional blue background, making for a geek-friendly fashion statement that's sure to get noticed. Available from Zazzle.com for $29.95.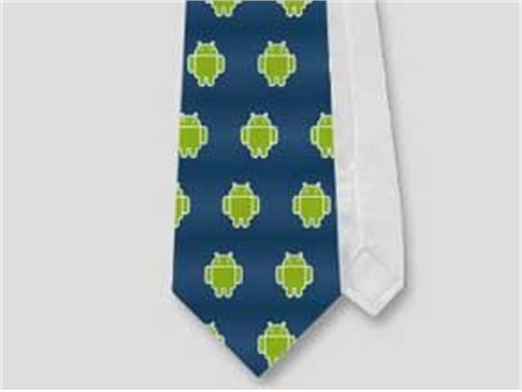 Well, you've already got the tie
If you really want to give your dress clothes a classy yet Googley kick, check out the Android Tie Bar Clip. Handcrafted from sterling silver, the clip is the creation of a jewelry-loving artist named Dedalo. This one won't be for everyone, but it's a standout piece of swag that's certainly worth seeing. Available from Etsy.com for $65.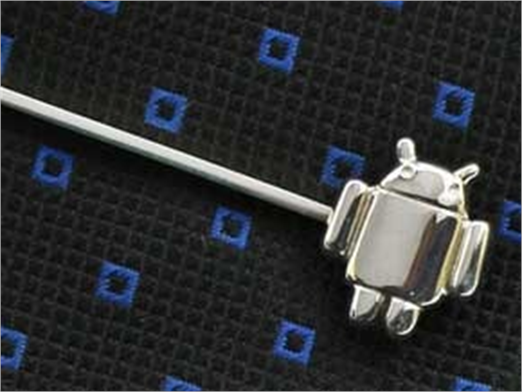 Time for a new watch
Those Android-powered watches aren't quite ready for prime time yet, but that doesn't mean you can't wear Google on your wrist today. The Android Watch Set puts the sight of Android onto a fancy Modify-brand watch that'll let you tell time in style. The watch is available with a small or large face and comes with an interchangeable band (one in black, one in white). Available from GoogleStore.com for $59.95.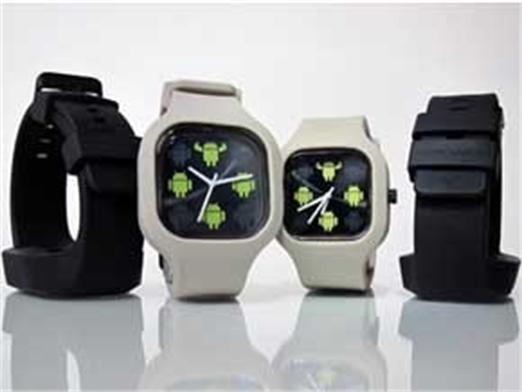 Exploded Andy
A true Android classic, the Exploded Andy T-Shirt dissects Mr. Droid to show off the gears — and, yes, the heart — inside. The eye-catching design comes from artist Garry Booth and is a favorite of Android fans worldwide. Available from ExplodedAndy.com for $15.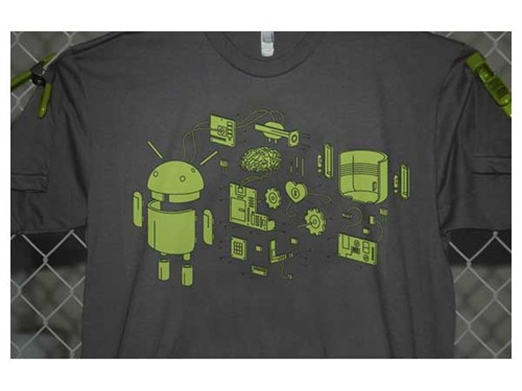 All in the Android family
Screw the generic stick figures. If you're gonna put family stickers on your car, why not let a robot represent your loved ones? Your kids will thank you later. Available from AndroidStickers.com for $9.95.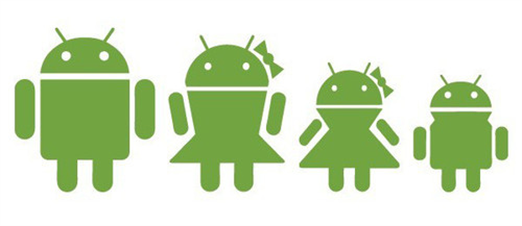 Thanks for taking the time to let us know what you think of this article!
We'd love to hear your opinion about this or any other story you read in our publication.

Jim Love, Chief Content Officer, IT World Canada
Our experienced team of journalists and bloggers bring you engaging in-depth interviews, videos and content targeted to IT professionals and line-of-business executives.