HTC Windows Phone 8X
HTC is positioning its 8X as the phone for full-screen Skype calls, with its ultra-wide-angle front-facing camera. It will ship with a 4.3-inch Gorilla Glass screen, Beats Audio with built-in amplifier, 1GB of RAM, 16GB of memory and 1.5GHz dual core processor.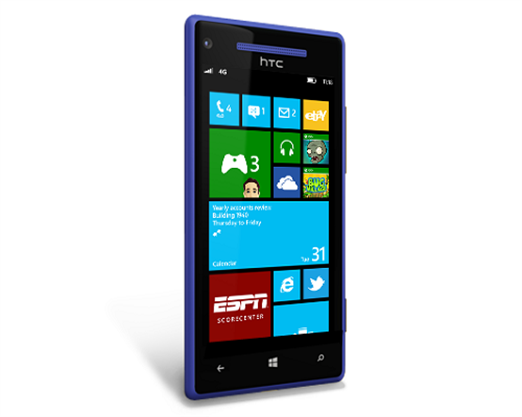 HTC Windows Phone 8S
The 8S will be available in four colours – blue, orange, yellow and white – and is scaled down compared to the 8X. It will feature a 5 MP, 720p autoflash camera, 4-inch WVGA screen with Corning's Gorilla Glass, a 1GHz dual core processor, 512MB of RAM and 4GB of memory (expandable with an SD card slot).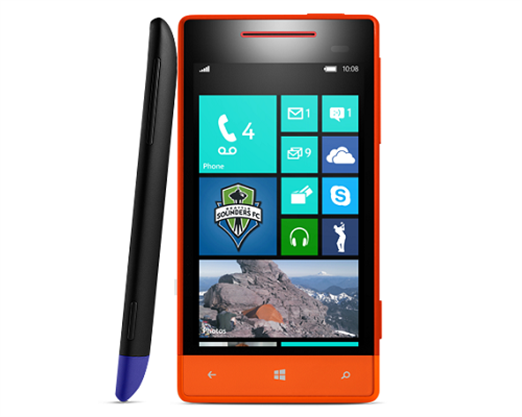 Nokia Lumia 820
The Lumia 820 is available with seven different-coloured shells, plus one that allows the phone to be charged wirelessly. Its Nokia City Lens function reveals local landmarks. It will ship with a 4.3-inch screen, 1GB of RAM, 8GB of memory, and 8MP camera plus VGA front-facing camera, and a 1.5GHz dual-core processor.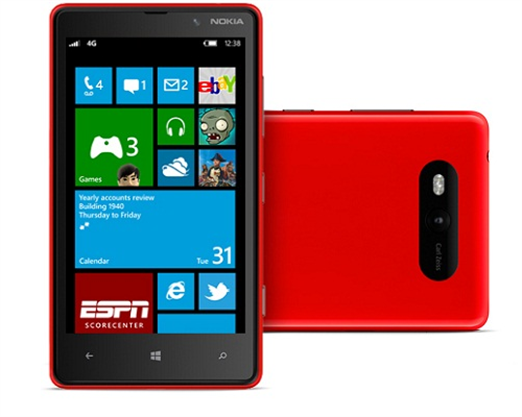 Nokia Lumia 920
The (slightly) bigger brother to the 820, the Lumia 920 ships with a wireless-charging shell, with five colour options also available. The PureMotion HD+ touchscreen measures 4.5 inches, but under the hood, there's more memory (32GB) and a more powerful camera (8.7MP).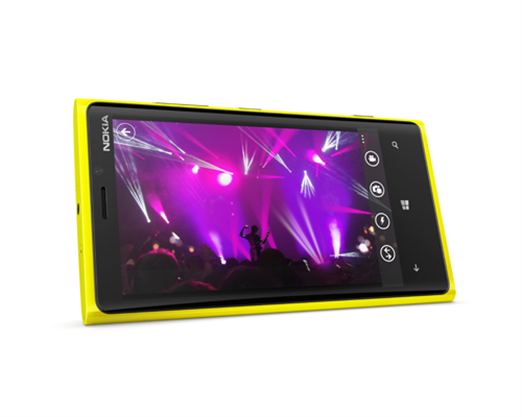 Samsung ATIV S
The ATIV S combines the slimmest Windows Phone profile (8.7mm) with the largest available screen (a 4.8-inch Super AMOLED made with Gorilla Glass) in a brushed aluminium case the company says has a uniquely shaped bezel that makes it easier to hold. Its 16GB of memory is expandable to 32 with a MicroSD card. 1GB RAM, 8MP rear camera, 1.9MP front camera, 1.5 GHz dual core processor.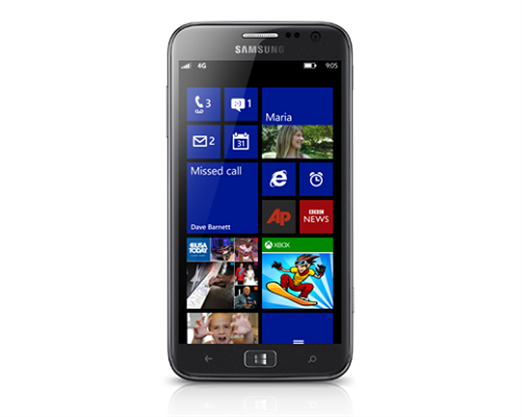 Thanks for taking the time to let us know what you think of this article!
We'd love to hear your opinion about this or any other story you read in our publication.

Jim Love, Chief Content Officer, IT World Canada
Our experienced team of journalists and bloggers bring you engaging in-depth interviews, videos and content targeted to IT professionals and line-of-business executives.