HTC Windows Phone 8X
HTC is positioning its 8X as the phone for full-screen Skype calls, with its ultra-wide-angle front-facing camera. It will ship with a 4.3-inch Gorilla Glass screen, Beats Audio with built-in amplifier, 1GB of RAM, 16GB of memory and 1.5GHz dual core processor.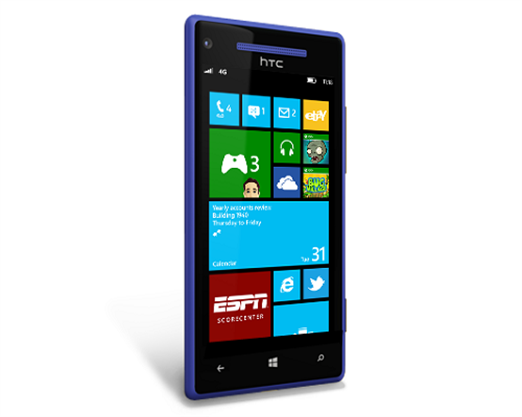 HTC Windows Phone 8S
The 8S will be available in four colours – blue, orange, yellow and white – and is scaled down compared to the 8X. It will feature a 5 MP, 720p autoflash camera, 4-inch WVGA screen with Corning's Gorilla Glass, a 1GHz dual core processor, 512MB of RAM and 4GB of memory (expandable with an SD card slot).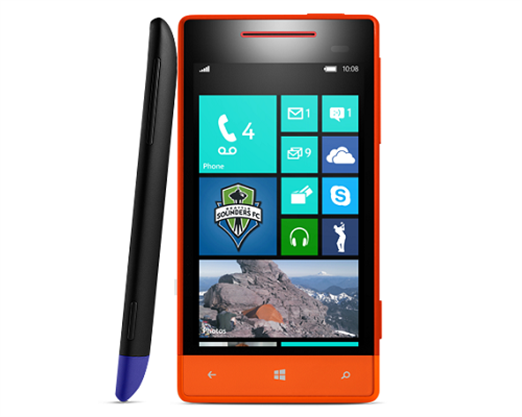 Nokia Lumia 820
The Lumia 820 is available with seven different-coloured shells, plus one that allows the phone to be charged wirelessly. Its Nokia City Lens function reveals local landmarks. It will ship with a 4.3-inch screen, 1GB of RAM, 8GB of memory, and 8MP camera plus VGA front-facing camera, and a 1.5GHz dual-core processor.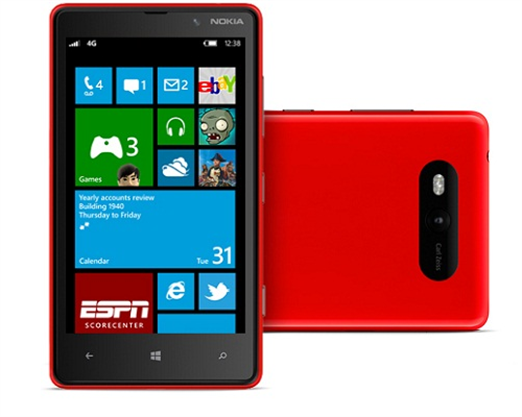 Nokia Lumia 920
The (slightly) bigger brother to the 820, the Lumia 920 ships with a wireless-charging shell, with five colour options also available. The PureMotion HD+ touchscreen measures 4.5 inches, but under the hood, there's more memory (32GB) and a more powerful camera (8.7MP).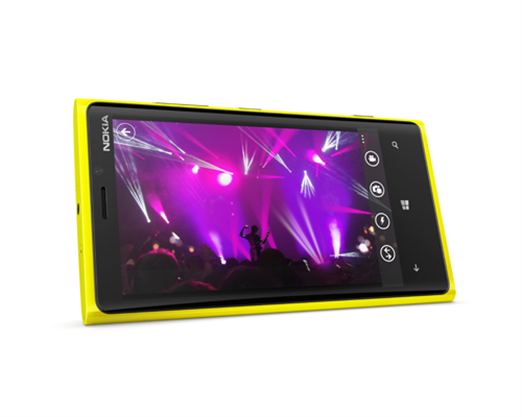 Samsung ATIV S
The ATIV S combines the slimmest Windows Phone profile (8.7mm) with the largest available screen (a 4.8-inch Super AMOLED made with Gorilla Glass) in a brushed aluminium case the company says has a uniquely shaped bezel that makes it easier to hold. Its 16GB of memory is expandable to 32 with a MicroSD card. 1GB RAM, 8MP rear camera, 1.9MP front camera, 1.5 GHz dual core processor.