The founder, former CEO and chief visionary of Apple Computer Inc. passed away Wednesday, after a long battle with a rare form of pancreatic cancer. A timeline of the life of a man who changed the way we all see computers and consumer electronics.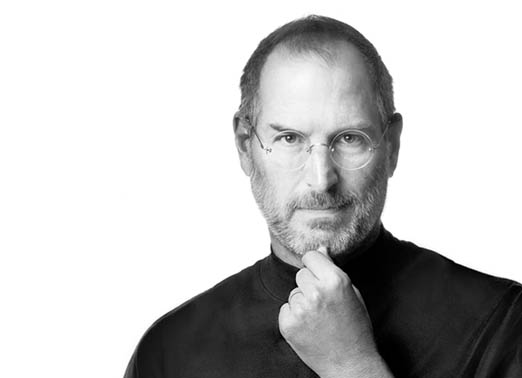 1974

After less than a year at Reed College in Portland, Ore., Jobs returns to California and a job with video game manufacturer Atari. He begins going to meetings of the Homebrew Computer Club with Stave Wozniak, with whom he'd worked as a summer employee at Hewlett-Packard. He travels to India and returns a Buddhist.
1976

Jobs, Wozniak and Ronald Wayne, with funding from Intel engineer Mike Makkula, begin selling computer kits under the Apple brand for $666.66.
1984

While the successor to the Apple 1 gained some traction, it's the launch of the Macintosh with a George Orwell-themed Super Bowl ad that puts Apple on the map.
1985

Apple CEO John Sculley, whom Jobs had recruited from Pepsi Co., fires Jobs after a protracted power struggle. Jobs launches NeXT Computer. The product is technologically advanced, but cost-prohibitive for all but the most die-hard applications.
1988

Jobs buys Lucasfilms' computer graphics division for $10 million and christens it Pixar Studios, which produces award-winning animated films including the Toy Story franchise and Monsters Inc. Disney would eventually pay $7 billion in stock for Pixar, making Jobs its largest shareholder.
1996

Apple buys NeXT from Jobs, bringing him back into the company fold. In short order, he ousts Gil Amelio and replaces him as CEO.
1998

After years of struggling sales, Apple releases the all-in-one iMac. It sells almost a million units in its first six months.
2001

Apple launches its first digital music player, the iPod, a runaway hit. The name would become synonymous with digital music players, and the iTunes online music store would change the entire music ecosystem.
2007

At MacWorld Expo, Jobs confirms the rumour fanbois have been drooling over for months: The company will launch the iPhone, which would come to redefine the smart phone market, as its accompanying App Store redefined how software is marketed and delivered.
2010

The most-anticipated product launch since, well, the iPhone: Jobs introduces a 10.1-inch tablet computer based on the same architecture as the iPhone. The iPad would come to dominate the tablet computing market.
2011

While he'd taken leaves of absence to attend to health issues before, notable in 2008 when he was treated for pancreatic cancer, Jobs steps aside permanently in August, leaving hand-picked successor Tim Cook at the helm. He dies on Oct. 5. Makeshift shrines, like this one outside the Apple Store in Toronto's Eaton Centre, appear worldwide.
❮
❯