When you can't differentiate
Standing out in a crowd can be difficult. Especially when the crowd is as large as Lydia Dishman of CBS News tells us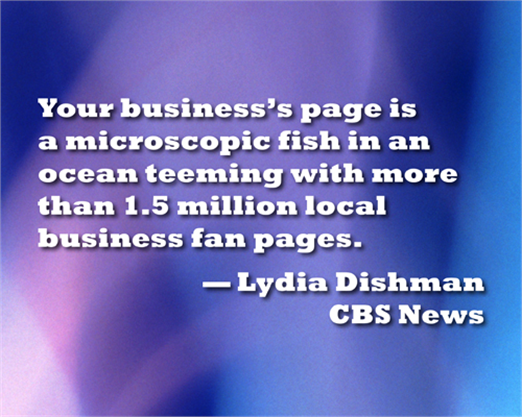 Um … all the time?
Your not going to expect kudos from an anti-Facebook site, but there's a legitimate message: If you get the wrong kind of follower, your reputation can suffer.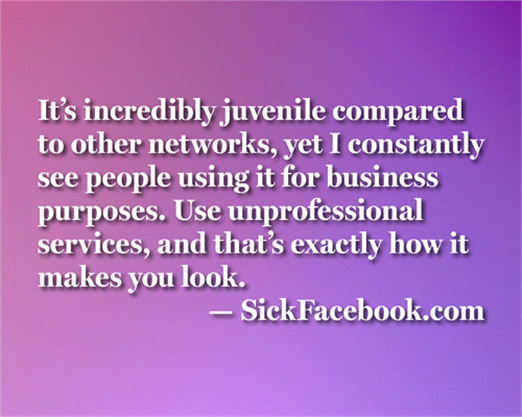 When you shouldn't be there in the first place
Some businesses belong on Facebook. Others, not so much, according to Mark Shaeffer at BusinessGrow.com.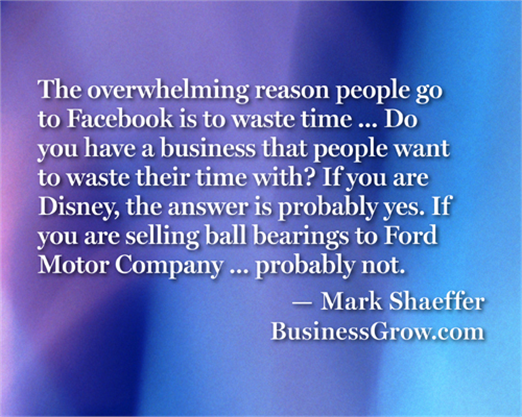 When there's no ROI
It takes minutes to create a Facebook profile or fan page, and the rest of your life to maintain it. Ask yourself if it's worth the time invested, according to the folks at online marketing firm Fiddler Studios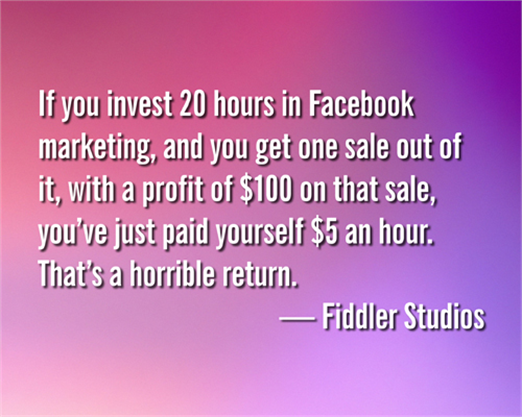 When it's all about sales
You want to interrupt people's personal time with a sales message, become a telemarketer. Social media's about more than that, says Melonie Dodaro of Top Dog Social Media.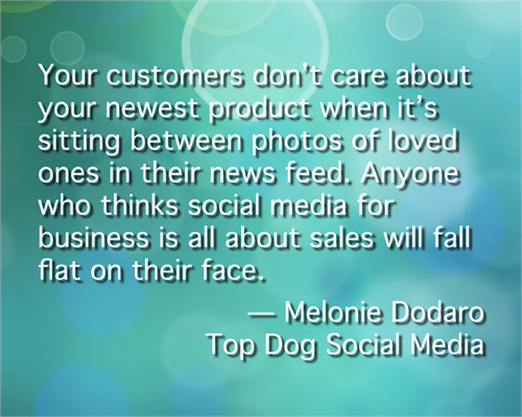 When you've lost perspective
Let's face it, Facebook status updates are frequent composed of the banal minutiae of one's life. Chris Portera's advice is aimed at the user, but businesses should heed it, too.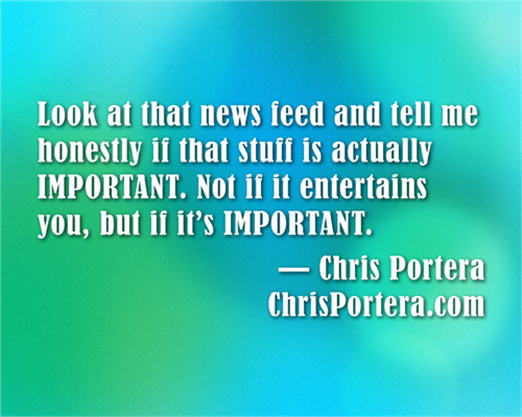 Thanks for taking the time to let us know what you think of this article!
We'd love to hear your opinion about this or any other story you read in our publication.

Jim Love, Chief Content Officer, IT World Canada
Our experienced team of journalists and bloggers bring you engaging in-depth interviews, videos and content targeted to IT professionals and line-of-business executives.