Give us an option …
Only a quarter of respondents said having a remote work option was not important when considering a job offer.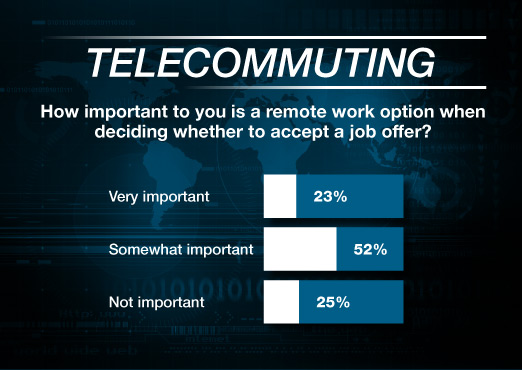 … but we're happy at the office
Somewhat counterintuitively, though, three-quarters of those surveyed preferred to work onsite with a company to working remotely.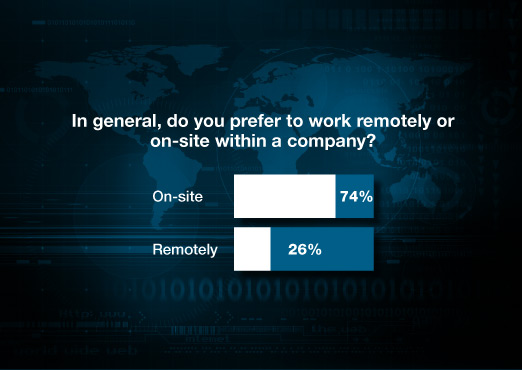 People who need people
Of those who preferred working onsite, office camaraderie was cited as the No. 1 reason for the preference.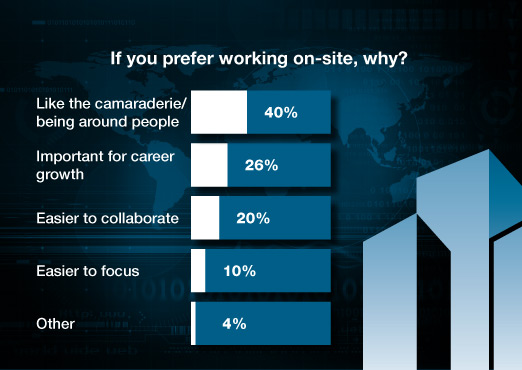 Remote productivity
Those who preferred working offsite most frequently named better productivity and the lack of a commute as their reasons to work from home.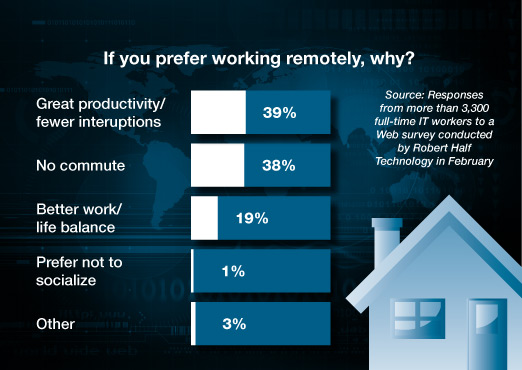 Popular Stories This Week
ITWorldcanada.com is the leading Canadian online resource for IT professionals working in medium to large enterprises. IT World Canada creates daily news content, produces a daily newsletter and features IT professionals who blog on topics of industry interest.
© 2021 IT World Canada. All Rights Reserved.