Give us an option …
Only a quarter of respondents said having a remote work option was not important when considering a job offer.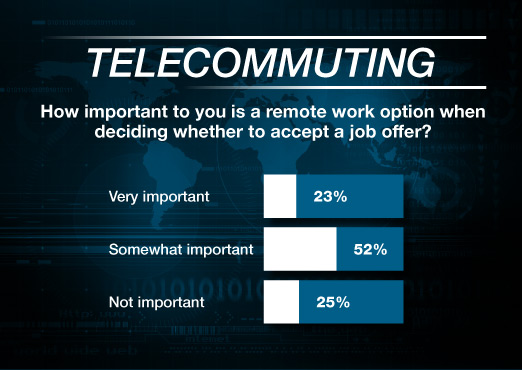 … but we're happy at the office
Somewhat counterintuitively, though, three-quarters of those surveyed preferred to work onsite with a company to working remotely.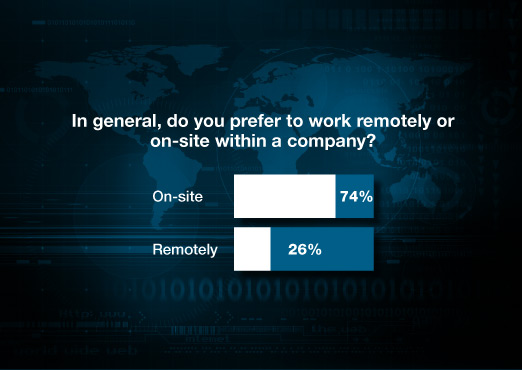 People who need people
Of those who preferred working onsite, office camaraderie was cited as the No. 1 reason for the preference.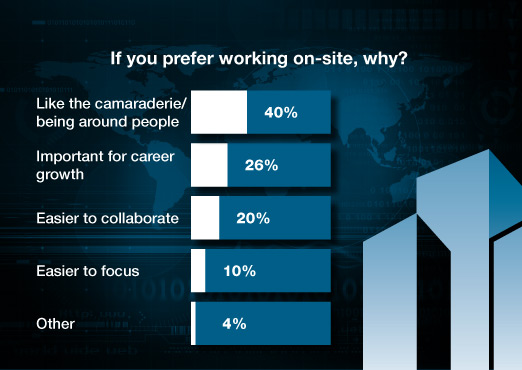 Remote productivity
Those who preferred working offsite most frequently named better productivity and the lack of a commute as their reasons to work from home.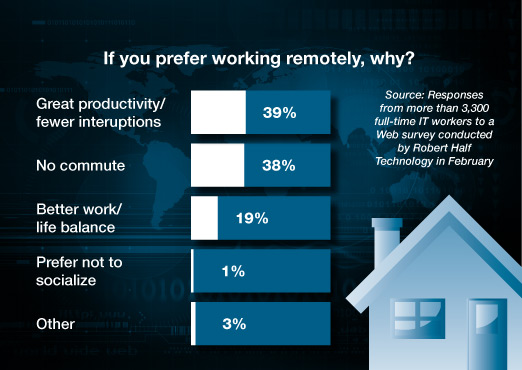 Thanks for taking the time to let us know what you think of this article!
We'd love to hear your opinion about this or any other story you read in our publication.

Jim Love, Chief Content Officer, IT World Canada
Our experienced team of journalists and bloggers bring you engaging in-depth interviews, videos and content targeted to IT professionals and line-of-business executives.