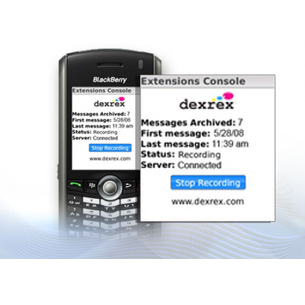 Dexrex SMS backup:
If you've ever accidentally deleted an important text message, don't worry – Dexrex can help you get it back. The app stores and archives all incoming and outgoing text messages sent through your BlackBerry and lets you access them simply by signing into a password-protected account on their Web site.
Publisher: Dexrex
Cost: Free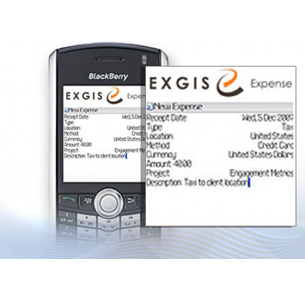 Exgis Mileage Tracker:
Designed for frequent business travelers, the Mileage Tracker lets users keep data on the distances they've traveled and export it to a company mileage spreadsheet.
Publisher: Exigis, Inc.
Cost: $4.99 USD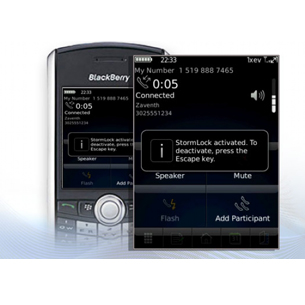 StormLock:
While the BlackBerry Storm does many things well, one of its problems is that it's all too easy to accidentally mute your calls by pressing your face up too close to the click touch screen. The Storm Lock eliminates this problem by temporarily locking up your call screen while you're making a phone call. The application automatically shuts off once calls are completed.
Publisher: Steelthorn Software
Cost: $2.99 USD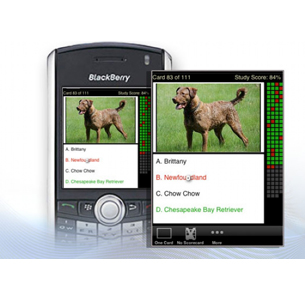 gFlashPro Flashcards:
Anyone taking a professional exam can make use of these digital flashcards that let users make their own personalized quizzes with user-generated content.
Publisher: gWhiz LLC
Cost: $4.99 USD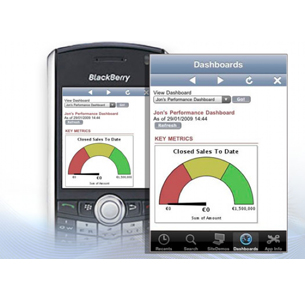 Salesforce Mobile:
This application is basically a way for salesmen to manage contacts. If you're, say, a router vendor, you can sort all of your sales contacts as accounts, opportunities and leads. The app also helps users keep track of their latest sales account activities and to log sales into a database.
Publisher: Salesforce.com
Cost: Free to download, although you have to be a subscriber to Salesforce.com to get any use of it.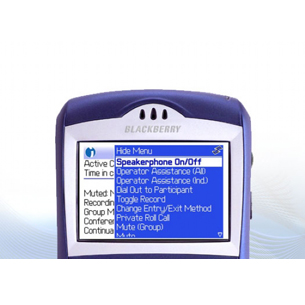 InterCall Mobile Assistant:
Essentially stores your frequently used conference-call bridges and lets you dial them with the click of one button, even entering in the passcode. The Mobile Assistant lets you create up to 128 mobile conference profiles.
Publisher: InterCall
Cost: Free to download, although you much be a subscriber to Intercall's Reservationless-Plus service.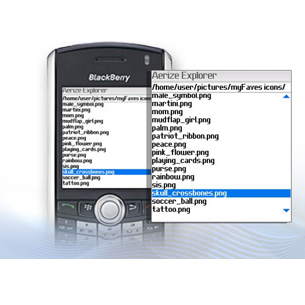 Aerize Explorer:
Now here's a useful application for anyone trying to send a large file over their mobile phone. The Aerize Explorer allows BlackBerry users to zip and unzip files to save space on their devices.
Publisher: Aerize
Cost: $4.99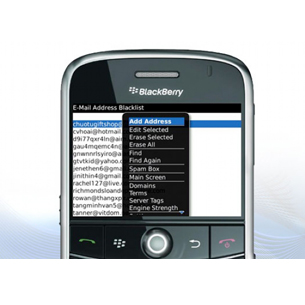 Antair Spam Filter:
This spam filter does not rely upon any corporate push e-mail server. Rather, it is installed directly onto your BlackBerry and tackles spam sent to the device itself.
Publisher: Antair Corporation
Cost: $49.99 USD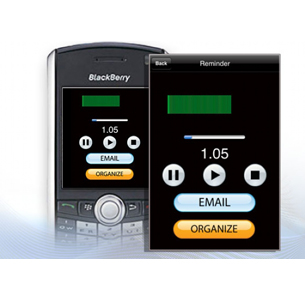 Voice to Email:
The premise behind this application is simple: It lets you record a voicemail for someone and send it to them via e-mail. Certainly, at least, it's useful for people who are better at checking their e-mail than their voicemail.
Publisher: Better Day Wireless, Inc.
Cost: $2.99 USD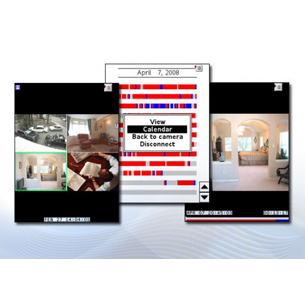 Motoscope Video for Webcams:
A boon to stalkers and paranoids everywhere, this application lets users get live streaming video from any IP-based Web camera over their BlackBerry.
Publisher: SHAPE Services GmbH
Cost: $19.99 USD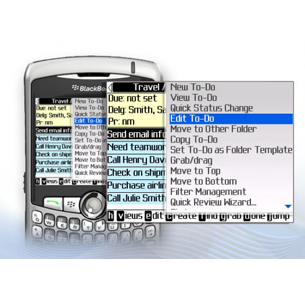 ToDoMatrix Professional:
A personal organizer that creates "to-do" lists by letting users import tasks from different BlackBerry applications, including e-mail and calendar. Also features "multi-variable filtering" that lets you sort tasks into 30 categories.
Publisher: REXwireless
Cost: $19.99 USD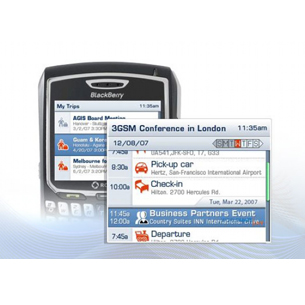 WorldMate Live:
Another app for frequent travelers, WorldMate helps make hotel reservations, receive updates on flights and view maps that lead directly to your hotel, meeting place or airport. Also provides users with local weather updates and currency information.
Publisher: WorldMate
Cost: Free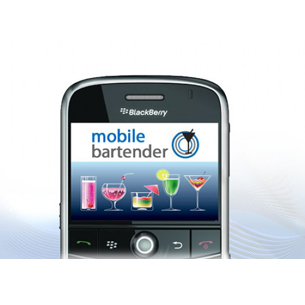 Mobile Bartender:
If you just got laid-off and want to make a stiff drink, this is a large database of drink recipes that are generated both by the application and by users.
Publisher: Mobatech
Cost: $4.99 USD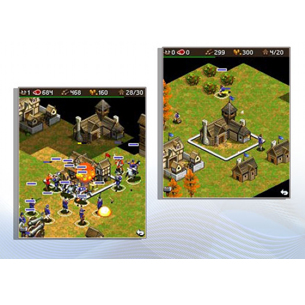 Age of Empires III:
This classic PC game gets mobilized and lets BlackBerry users create their own civilizations and armies to conquer the world. While the graphics are obviously not as stunning on your mobile phone as they are on your PC, they're impressive for a mobile game.
Publisher: Glu Games, Inc.
Cost: $9.99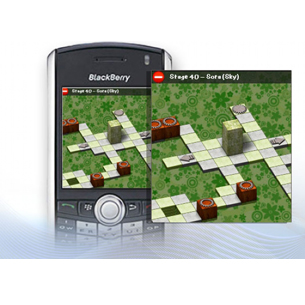 Nintaii:
This is a deceptively simple-looking puzzle game that tests your special relations ability by having you move a block around obstacle courses – think Tetris meets Q*Bert. Oddly addictive, this game is one of the more popular games to appear so far in App World
Publisher: Mobigloo LLC
Cost: $6.99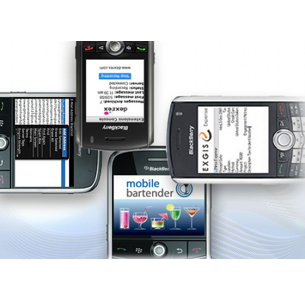 Which of these apps could you use?
Would you use any of these apps? Or do you think your BlackBerry has enough on it already?
❮
❯