Officials believe Liberty Reserve has processed 55 million transactions and laundered $6 billion in criminal money since 2006
Law enforcement officials in the U.S. announced Tuesday they had closed and seized Liberty Resercve, an virtual currency they called a financial hub of the online criminal world.
Four days previosly, its founder, Arthur Budovsky, had been arrested in Spain. The Ukrainian native ran the business from Costa Rica.
RELATED CONTENT
According to an indictment filed in the U.S. District Court for the District of Southern New York, authorities allege Liberty Reserve processed 55 million transactions and laundered $6 billion between 2006 and 2013.
While LibertyReserve offered account-to-account transfers, it also created a shopping cart checkout for merchants that were "overwhelmingly criminal in nature," authorities said. "They included, for example, traffickers of stolen credit card data and personal identity information; peddlers of various types of online Ponzi and get-rich-quick schemes; computer hackers for hire; unregulated gambling enterprises; and underground drug-dealing websites."
Related Download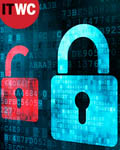 Sponsor: Cisco
Cisco Secure Mobility Knowledge Hub
This Knowledge Hub provides an end-to-end look at what it takes to discover, plan, and implement a successful Secure Mobility strategy.
Learn More