Busseri says Canadian governmental agencies are lagging behind their U.S. counterparts in securing sensitive data
In this week's podcast, we speak to Tony Busseri, CEO of Route1 Inc., a Toronto-based security and identity management company, about the implications of the data breach at Elections Canada. As someone who has worked closely with government agencies, he shares his perspective on what kind of security steps the public sector should take to secure voter information.
(
Click here
if you cannot play the embedded audio)
Related Download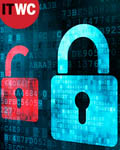 Sponsor: Cisco
Cisco Secure Mobility Knowledge Hub
This Knowledge Hub provides an end-to-end look at what it takes to discover, plan, and implement a successful Secure Mobility strategy.
Learn More