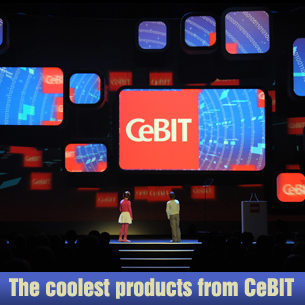 While this year's CeBIT tradeshow didn't deliver many products that enterprise IT managers will be able to bring into their data centres, a handful of products were showcased that would attract the attention of any tech head. Here's a look at five killer products showcased at the annual German event that we'd like to get our hands on.
by Rafael Ruffolo, ComputerWorld Canada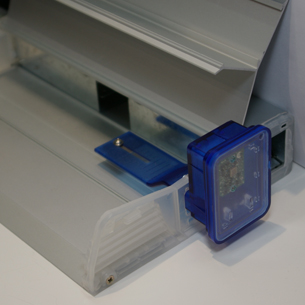 Wireless mousetrap
Germany-based BSC Computer has upgraded an ordinary live mousetrap (so 2000 and late) to send a wireless signal to a central base station when it has caught a rodent. When the mouse steps on the trigger, which works without a battery, energy in the spring powers a transmitter which sends a series of messages announcing the mouse's presence.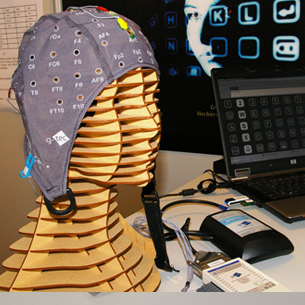 Brain control
Austria-based Guger Technologies showcased a brain-computer interface that allows users to input short text messages by staring at letters on the screen. The system comes with a tight-fitting skull cap comprised of a number of electroencephalograph electrodes, a pocket-sized brainwave amplifier and a Windows app that decodes the brain signals. An engineer who worked on the project said that while it might take 40 seconds of staring per character at first, the company has speeded up to 0.9 seconds per character in its labs.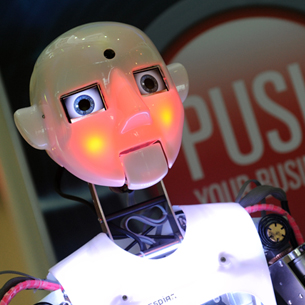 RoboThespian
One of the stars of CeBIT was RoboThespian, a humanoid robot which impersonated Robocop and C3P0 during the show. The robotic entertainer, designed as a communication tool by U.K.-based Engineered Arts, also belted out its own rendition of Singing in the Rain. Other than making people laugh, the robot serves no purpose. Still, I'd rather have a beer with it as opposed to that stiff Watson.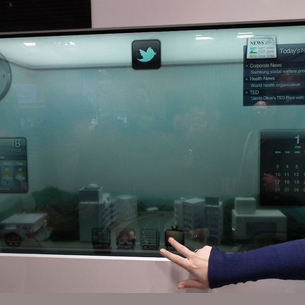 Transparent LCD
Samsung is getting us one step closer to the world of science fictions movies like Minority Report, as it unveiled a 46-inch transparent LCD window. Just like the description, the screen looks like a window but with images and text moving around on the glass. The idea is that during daylight, the screen will not require any backlighting and can consume up to 90 per cent less energy than a standard LCD monitor.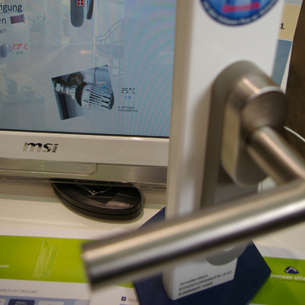 Wireless window handle
The EnOcean-compatible window handle harvests enough energy from the mechanical action of opening it to send a wireless message telling the air conditioning and heating systems to shut down until it is closed again. While not as cool as a the wireless mousetrap, the product should sell like hotcakes to the hotel industry.
❮
❯