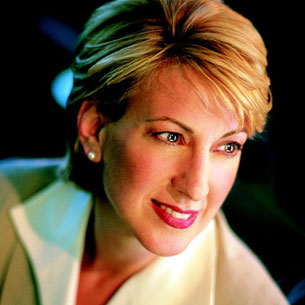 Adaptive Enterprise
HP then-CEO Carly Fiorina announced the adaptive enterprise strategy with great fanfare following the first-year anniversary of the vendor's merger with Compaq in 2003. What's an adaptive enterprise? No one could really say, but it involved spending a considerable amount of money investing in HP products and services. Today it sounds like the way cloud computing firms would describe their customers, but as for HP, the firm quietly dropped the tagline following Fiorina's ouster and the appointment of Mark Hurd a few years later.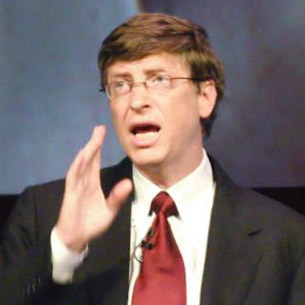 Trustworthy Computing
Possibly the most ridiculed vendor catchphrase of all time, Microsoft launched its Trustworthy Computing initiative in January of 2002 with a memo from Bill Gates. The idea was to put more effort into making sure Windows and its other products were as secure as possible, but escalating issues around blended threats, botnets and viruses continue to dog the software giant to this day. The company's antitrust trial that occurred around the same time did not help make "trustworthy computing" any more credible among enterprise IT departments.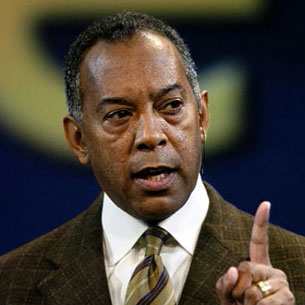 Information Integrity
Symantec came up with "information integrity" as a way to articulate the end goal of what using its products would accomplish in the enterprise, and started using the phrase around the time it acquired storage software giant Veritas in 2005. Although a number of media outlets picked up on the phrase, it never gained the kind of currency Symantec might have hoped perhaps because words like "protection" and "safe" are more powerful to most CIOs and IT managers.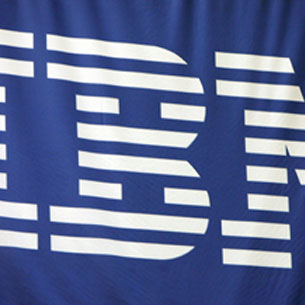 On-Demand e-Business
Even Big Blue staffers must have gotten sick of suggesting to customers they become an "on-demand e-business," as IBM started calling some of its product and service offerings in 2003. Remote management of Web servers and similar offerings did resonate with many firms, but perhaps not as quickly as the company would have liked. As cloud computing came to the fore, IT departments started hearing more about flexibility than on-demand, and "e-business" went the way of many failed dot-com startups.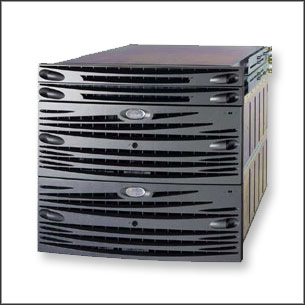 Information Lifecycle Management
StorageTek may have originally come up with it, but storage behemoth EMC Corp. began aggressively using the phrase "information lifecycle management" (ILM) around 2003 to discuss the way customers would collect, manage and retain data over a given period of time with products like its Celerra system. Other vendors, including SAP, later adopted the phrase, but most IT departments are still much more focused on information in its infancy, and deal with the data deluge long after the fact. Some are now talking about "integrated ILM" which bring in other technologies.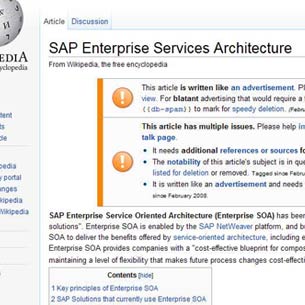 Enterprise Services Architecture
At a time in the mid-Aughts when nearly everyone in the IT industry was talking about creating a service-oriented architecture (SOA) of loosely-coupled components, SAP was talking about an "Enterprise Services Architecture," which sounded like almost the exact same thing. Executives did a poor job of explaining why they needed to think about ESA vs. SOA, and even the Wikipedia entry for the phrase is labelled by the site's editors as sounding too much like an advertisement.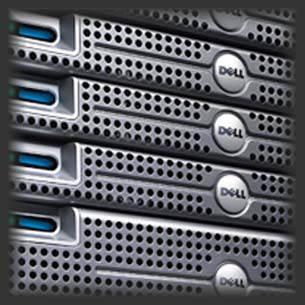 Scalable enterprise computing
This may be one of the few things Dell Inc. hasn't worked very aggressively to sell. In what seems to be a way of conveying how far a company can grow using its mix of hardware, storage and services, the formerly direct-only success story began referring to a "scalable enterprise" approach to working with IT .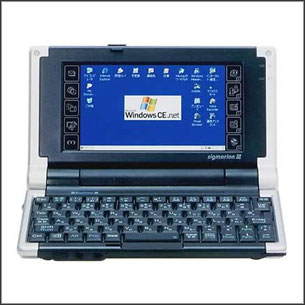 Pervasive computing
Another Microsoft catchphrase, used in this case to promote products such as its Windows 3.0 Add-on Pack for mobile devices around the year 2000. The problem here may be that the phrase is not associated with Microsoft alone. Pervasive computing, among computer science researchers, is also sometimes called "ubiquitous computing," and has more to do with seeing IT available in a variety of environments and inputs rather than, well, market share. Microsoft is now talking about the "natural user interface" to describe this experience.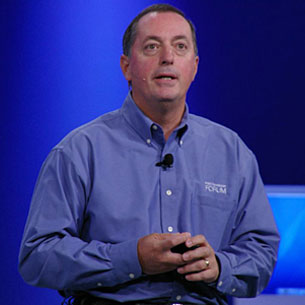 Performance-per-watt
In 2005, as its race for Gigahertz supremacy with AMD started to get a little dull, Intel tried to shift attention away from merely looking at how fast its processors were working. At the keynote of its annual Developer Forum in San Francisco that year, Intel chief Paul Otellini said the emphasis would instead be on "performance-per-watt" as IT departments started focusing more on the environmental impact of their investments. Ultimately, however, nothing got Intel customers as excited about the chips as their speed.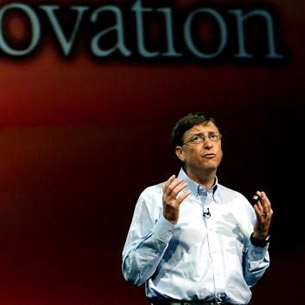 Seamless computing
Not to pick on Microsoft too much, but in 2003 Bill Gates used his traditional Comdex trade show keynote to unveil the era of "seamless computing" that would blend the IT experience between work and home life. This did eventually happen, but today we talk much more about the "consumerization" of IT. Perhaps because, despite everything, managing data between the office and the living room is still sometimes challenging. There may be a reason why they didn't refer to it as "perfectly seamless computing."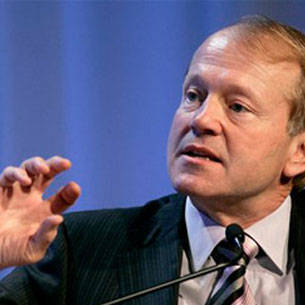 Data Center 3.0
No, you didn't make miss anything. There was never really a "Data Center 2.0" strategy at the world's biggest networking company. Nonetheless, Cisco's John Chambers in the last several years has been talking about Data Center 3.0 to describe the way its collection of switches, software and other products will potentially create more dynamic IT environments. Will it catch on with enterprise IT managers and their peers? If not, perhaps Data Center 4.0 may not be far behind.
❮
❯