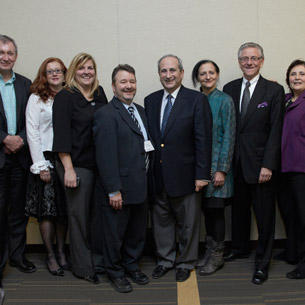 We built this Technicity.ca
Our event at the Allstream Centre on Nov. 30 was stacked with high-profile experts from both the public and private sector. This includes (from left) Mike Williams, City of Toronto; Cindy Gordon, Helix Commerce; Krista Jones, MaRs Discovery District; Rob Berry, City of Toronto; Lou Milrad, GTMA; Sara Diamond, OCADU; Bill Hutchinson, chair, iWaterfront; Italia Corigilano, KPMG; and Joe Mazzei, City of Toronto
Watch Lou Milrad discuss: Why investing in Toronto makes sense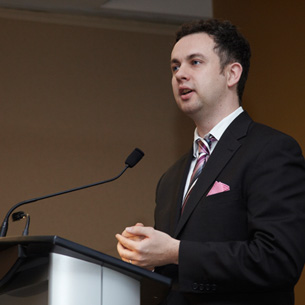 An IT World Canada production
"In her book The Death and Life of American Cities, Jane Jacobs wrote: 'Cities have the capability to offer something to everyone, only when — and only because — everyone creates them.' What's true of a city may also be true of the industry that drives it."
Shane Schick, Technicity.ca 2010 co-host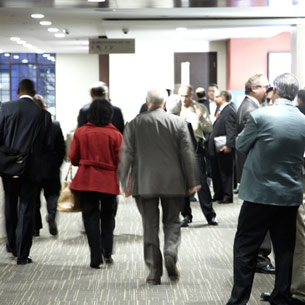 Into the Think Tanks
Technicity.ca was the launching pad for an in-depth report on the state of the city's ICT cluster. After a panel discussion on its contents the more than 300 attendees broke into groups to discuss issues around innovation, integration and commercialization.
Download the full report: Canada's Community Hub: Toronto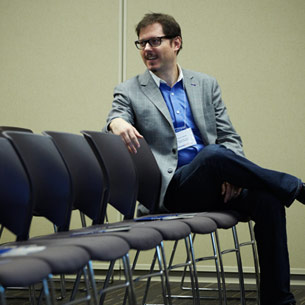 As Crow flies
Technicity's keynote speaker was David Crow, longtime evangelist of the city's high-tech scene, a popular blogger and the leader of the DemoCamp unconferences. His challenge to the audience — use local contacts to promote and help secure funding for a startup that could make Toronto proud.
Read ComputerWorld Canada's interview with David Crow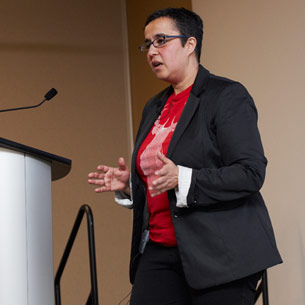 A good Idée
Technicity was co-hosted by Leila Boujnane, the CEO of Idée Inc., which provides reverse image search and is an example of the kind of emerging player that Toronto needs to generate in greater numbers.
Take our poll about the biggest challenge Toronto must overcome to grow its ICT cluster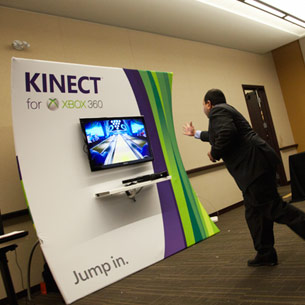 A place to make Kinect-ions
During the cocktail reception guests got a chance to mingle and visit sponsor booths, including Microsoft Canada, which let visitors try out its gesture-based Kinect software.
An i-Canada introduction
Bill Hutchinson, who has started four different companies and served as a CEO in three turnarounds at other firms, discussed the i-Canada initiative, which will include setting up a series of town hall meetings with mayors and discuss how to make Canada seen as a more intelligent national community.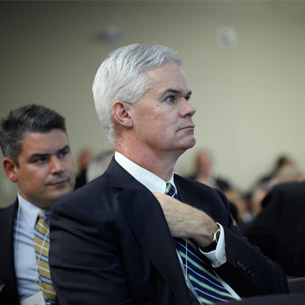 Smart cities mean smarter planets
Pat Horgan, vice-president of manufacturing, development and operations at IBM Canada, tied the theme of Technicity into Big Blue's Smarter Planet campaign, which is intended to further the interconnectedness and intelligence of IT into everyday life.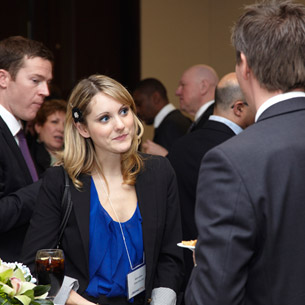 Something to sprout about
In his keynote David Crow pointed out Erin Bury of SMB social networking service Sprouter as the kind of organization that is helping to accelerate Toronto's high-tech development.
Read coverage of Technicity.ca on ITBusiness.ca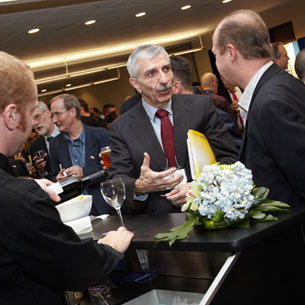 Toronto the good
The event wrapped up with a networking reception, but the work on an action plan is only beginning. Keep visiting Technicity.ca to comment on the discussion reports, to contribute expertise and to monitor our progress over the next year.
Read the Technicity.ca Think Tank Reports
View the next slideshow: BlackBerry Apps for the Holidays
❮
❯