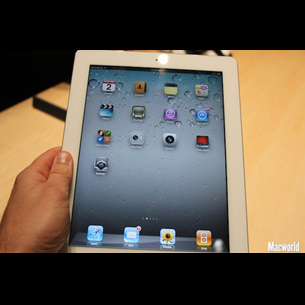 Thin and grippable:
The iPad 2 is noticeably nicer to hold than its predecessor. The weight helps, but the thinness and the tapering along the back side make it much easier to rest in one hand.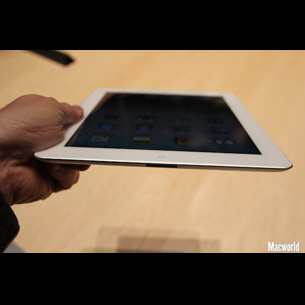 No sides:
The reduced thickness of the iPad 2 means that we can't say the iPad's buttons and ports are on its side-there really is no side. There's a front and a back, really, with a very small amount of curved, tapered space. That's where the buttons and ports are. It's a very different feel from the original iPad.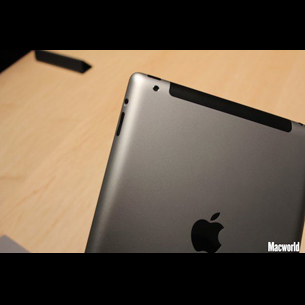 New back, new shape:
The iPad 2 has gained a new tapered aluminum back and a rear camera, capable of recording 720p HD video (at 30 frames per second) and a still camera with a 5x digital zoom.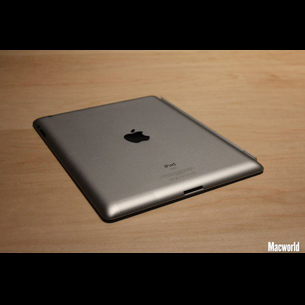 Flat and grilled:
The iPad 2's altered shape is obviously visible when laid face-down. The device's mono speaker grille has been visibly altered, though whether that improves sound quality has yet to be determined.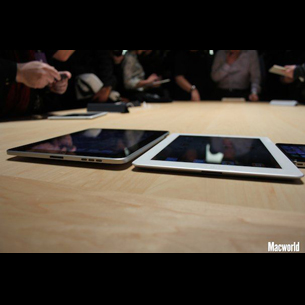 Old vs new:
Three form factors on the table: the original iPad on the left, the iPad 2 in the center, and the iPhone 4 on the right.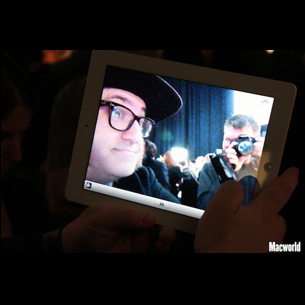 Pose for the camera:
Like the iPhone 4, the iPad 2's front camera is VGA-quality, though it still manages to get a decent picture.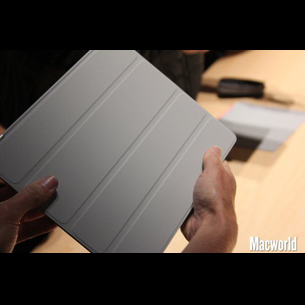 All covered up:
Apple introduced a series of covers for the new iPad at Wednesday's launch event. Held to the iPad using magnets, the Smart Cover is a rectangle exactly the size and shape of the iPad's screen. The side that faces inward is made of soft microfibre cloth; the outside is either leather or polyurethane in one of five colors each.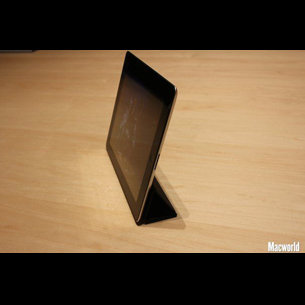 A standing ovation:
The Smart Cover can stand your iPad upright, prop it up for typing, or cover it entirely, depending on its position.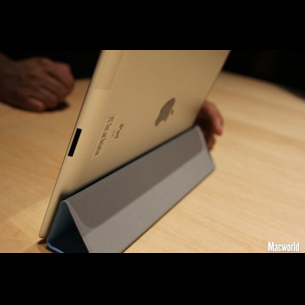 All propped up:
Here, an iPad is propped at viewing angle using a blue Smart Cover.
❮
❯