CHI 2012
Organizers say that while some think social media weakens human-to-human interactions, CHI explores ways to combat that.
A feature, not a bug
When an LCD screen is viewed from a different angle, the colours change. Microsoft Research Asia developers exploited this flaw to create Dual View, a screen that can show two images simultaneously.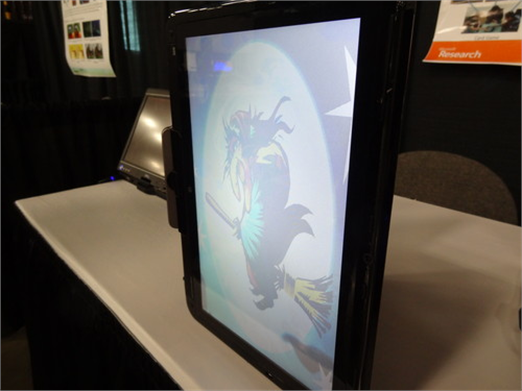 Human ears?
Humantenna uses radio and electromagnetic interference to detect gestures. A little bigger than a wristwatch is strapped to a user, which detects movements and pairs those gestures with particular actions.