Canada is still studying whether it will follow American and U.K. rules forbidding airline passengers flying out of a number of African and Middle Eastern airports directly to their countries from bringing any electronic devices larger than a smartphone into the cabin.
The rule, which came into effect Saturday, means laptops, tablets, DVD readers and cameras will have to be stowed with their luggage in the belly of the plane.
But already business travelers here are asking what they should do, not only if they are flying through the U.S. or Britain, but also if the ban spreads to more countries.
Remember, it's not just the inconvenience of not having a device to work on, there's also the risk of baggage theft.
Ruchir Kumar, vice-president of cyber security at KPMG Canada said in an interview Friday that several organizations have been asking his firm for advice. "For an executive [coming directly from one of the named countries] it's 14-15 hours of flight time," notes Kumar. "If they were to work four to six hours, that's something they won't be able do to." Here's what he's been telling them, as well as some pointers from others:
Check the country airport: The American ban covers 10 airports; the U.K. ban covers six.
Check the flight. It's not just non-stop flights are affected. If you're traveling through one of the affected countries to the U.S. the ban applies.

Business Insider gives example of a person flying

from Mumbai, India to Atlanta via Doha, Qatar: Their laptop will have to be checked in Mumbai even though it's not one of the airports on the banned list.
Change your flight. "If there is an alternate route, that's what we are recommending [enquirers] do," said Kumar. For example, if the flight leaves one of the named airports and stops somewhere else before landing in the U.S. or U.K. (Paris or Rome, for example), carrying your laptop onboard is OK;
Encrypt the laptop. A login password isn't good enough. If you must carry data on the laptop, it should be encrypted in case of theft, and that means full disk encryption. Certain versions of Windows include Microsoft BitLocker. a full disk encryption capability. Consult a cyber security pro for advice on the safest encryption technique;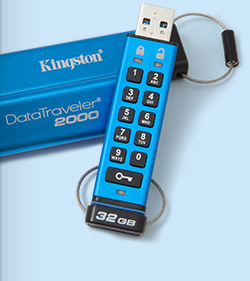 Install USB port locks, which prevents someone from connecting flash drives to the device. Kensington and Lindy are among those that make them;
For several years security experts have warned business people traveling to certain countries (such as Russia and China) to use a so-called burner smart phone – a one-time device that has no data, no contacts. This protects against theft or transmission interception. Similarly, says Kumar, you can take a "burner laptop," that either has a minimal amount of software and data, or is scrubbed completely of data. Even if all you need is a slide-show, put it in a secure cloud storage service and only connect to it, not to the office;
A minimally-loaded laptop could have virtual private network (VPN) software for securely linking back to the office for sensitive files and email. But a true burner laptop has no way to communicate online.
The decision is a balance of risk and security, says Kumar;
For general security anywhere outside the office (even in Canada) don't use public Wi-Fi or a Wi-Fi service with no password if you have to to log into any site. Anywhere else (hotel, customer guest access, airport lounge etc), use a VPN. Even then Public Safety Canada warns in some countries hotel wireless services are monitored. Here's their site for business travel security;
Protect your appliance from loss or theft by attaching a GPS tracking device. Options are offered from TrackR and Tile.  Locations are shown on smart phones.
When packing devices, wrap them in a sweater for protection, or a small padded cover that also holds accessories;
Instead of flying, use video-conferencing;
Finally, if you have to stow your laptop, take a good supply of pens and paper for work. Or read a good book.