In this video, hosted by Jim Love, CIO of IT World Canada, we hear from marketing and technology leaders as they share their perspectives on why analytics matter and just how growth can be achieved with the right analytics solutions.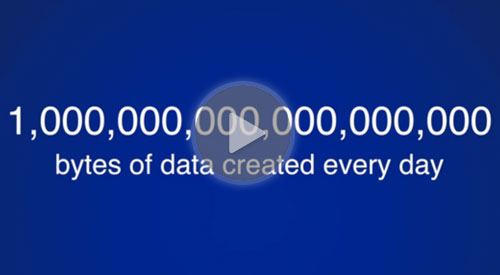 Starting with a discussion on what big data is all about and how companies can leverage this with analytics to gain insights, make informed decisions, and even anticipate and predicate behaviours, the discussion then turns to a critical component — the requisite collaboration between CIOs and CMOs in order to achieve success.
Hear from industry leaders listed below to learn how they are using data to set strategy, build better products and shape services, identify fraudulent activities, and more.
Jacqueline Baptist, VP, Marketing & Communications at CBI Health Group
Susan Doniz, Chief Digital Officer, Aimia
Warren Tomlinson, Partner, Global Business Services
Geraldine Tenten, Vice President, Demand Programs, IBM North America
Jim Love, CIO, IT World Canada
Learn More in our Big Data and Analytics Knowledge Hub


Sponsored By
---