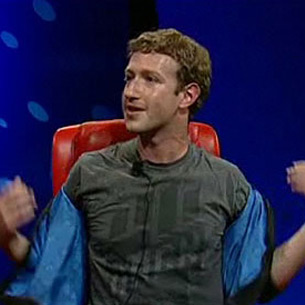 Console/exterior
Though Zuckerberg is reportedly worth billions of dollars, you wouldn't know it from his style. You can usually spot the Facebook CEO, known for dressing casually, sporting a hoodie or, lately, his signature grey t-shirt. Hey, a signature black mock turtleneck worked well for that other CEO Zuckerberg admires. And no one said Facebook was a fashion house.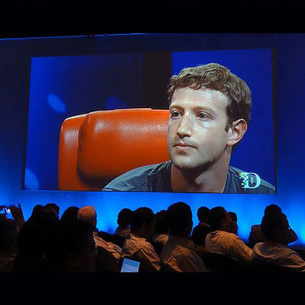 Display
It's no secret that the spotlight makes Zuckerberg uncomfortable. The most telling example: back in June at the D8 conference when he sweat profusely onstage during an interview. But that appears to have been a turning point, as many have noted a recent change in Zuck's public persona-more charisma and confidence.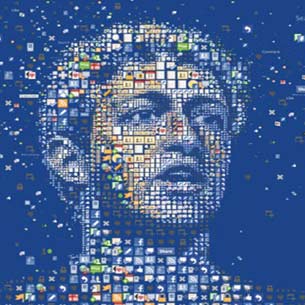 Memory
Just six days after TheFacebook.com launched in 2004, three Harvard seniors who helped Zuckerberg build code accused him of intentionally misleading them into believing he would help them build a social network called HarvardConnection.com. Instead, they say, Zuckerberg was using their ideas to build a competing project. Did Zuck just forget? Many lawyers would love to know.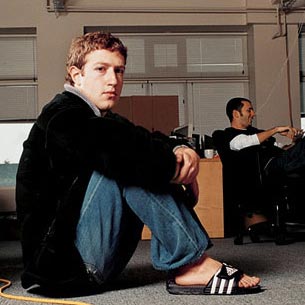 Power
Who's more powerful than Osama Bin Laden and Oprah Winfrey? That's right, Zuck is, according to Forbes. This year he made his debut on Forbes most powerful people list at number 40. At only 26 years old, he's got plenty of time to edge out Bill Gates (No. 10) and Steve Jobs (No. 17).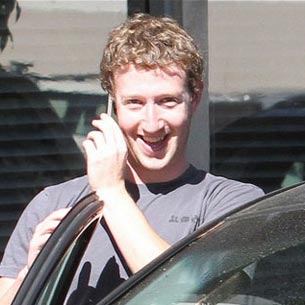 Speed
Facebook was launched as a social network for Harvard University in February 2004 when Zuckerberg was a sophomore. Just six years later, Facebook has taken the world by storm. Today, the site is available in more than 70 languages and has more than 500 million active users worldwide. That's what you call speed.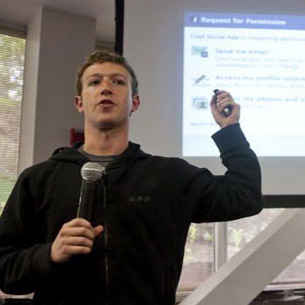 Security
Security and privacy go hand-in-hand at Facebook, and Zuckerberg has endured his fair share of problems related to both. First there was Beacon. Then a string of privacy breaches. But to his credit, it appears that Zuckerberg has learned from these mistakes, as Facebook has introduced a slew of privacy updates and upgrades.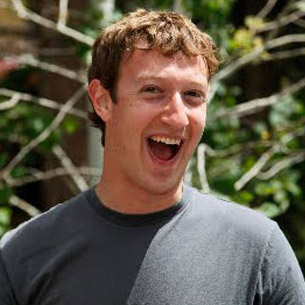 Battery Life
What were you doing at 26? Probably not running a billion-dollar company. Zuckerberg-who's had several opportunities to sell the company-is clearly in for the long haul.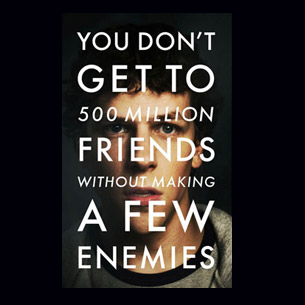 Special Features
In October, "The Social Network"-the story about Zuckerberg's and Facebook's rise to fame-hit movie theaters and has raked in over $88 million. Zuckerberg maintains that the movie is fiction, but footed the bill to take his Facebook staff members to see it.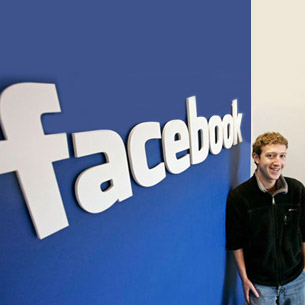 Value
Wouldn't you love to be the youngest billionaire in America? Zuckerberg nabbed this honor this year, trumping Apple's Steve Jobs and Google's Eric Schmidt with an estimated net worth of $6.9 billion, placing him at number 35 on Forbes annual list of America's richest people.
❮
❯