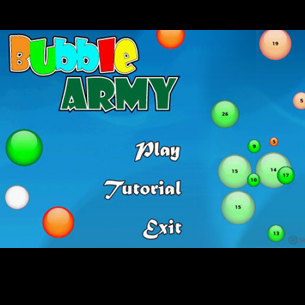 Bubble Army:
As Tetris showed us all those years ago, sometimes the most addictive games can be the simplest. The premise of Bubble Army is that each player has a series of bubbles that contains a number of "armies." Every time you attack another bubble, the attacking bubble loses half of its armies. The goal is to take over all neutral and enemy bubbles to control the whole board. The game is very easy to pick up and can be set too many different levels of difficulty.
Developer: Second Gear Games
Price: $4.99 USD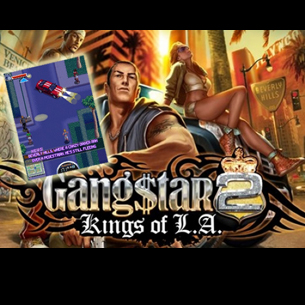 Gangstar 2: Kings of L.A.
This game is a lot like Grand Theft Auto used to be in the early days before it decided to spend a lot of money on its graphics. The plot is basic enough – you're a thug who goes around the streets of Los Angeles stealing cars and committing crimes. Along the way, of course, you can run over pedestrians and get into shooting fights with the police. This probably isn't the most work-friendly game out there, but it is very entertaining.
Developer: Gameloft
Price: $4.99 USD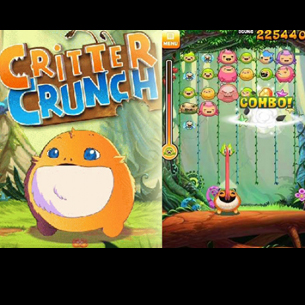 Critter Crunch:
This is a Tetris-style puzzle game that revolves around a long-tongued jungle critter who is trying to prevent his habitat from becoming infested with carnivorous insects. Essentially, the insects are grouped by their color. It's your job to use your critter's tongue to pull down the insects before they reach the ground and spit them back up to areas with like-colored insects. Once you get a certain number of insects of the same color in a row, they disappear. This may be the only game ever to make the idea of swallowing bugs seem like a good time.
Developer: Magmic
Price: $4.99USD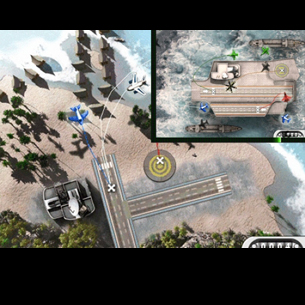 Air Traffic Control:
We can all likely agree that it's a good thing when planes land safely. In Air Traffic Control, your job is to guide a series of military planes to their landing sites on aircraft carriers and jungles. The one downside to this game is that it was designed for touch screen phones and thus really only works properly on the BlackBerry Storm.
Developer: Mobigloo
Price: $4.99 USD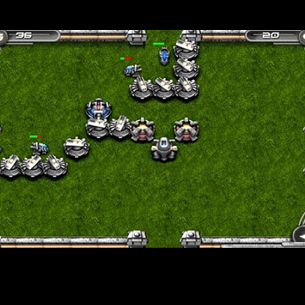 Fierce Towers:
In this strategy game, your job is to set up a series of defense towers in a field to fend off marauding hordes of robots that, uh, want to take over your field for some reason. The rhyme and the reason don't particularly matter, though, as you'll have too much fun watching things explode on your phone screen to care about plot points.
Developer: Nickel Buddy
Price: $4.99 USD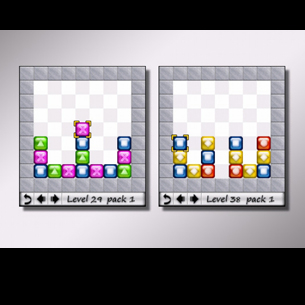 Next Dual Pack:
Fans of brainteasers are sure to love this game. The goal is to systematically remove colored blocks from your board by moving them next to one another. Thus, if you place two red blocks next to one another then both will disappear. The tricky part lies in making all the blocks disappear in such a way that you don't have one lone block of a particular color left on the board that can't be matched up with any other blocks.
Developer: Mobigloo
Price: $4.99 USD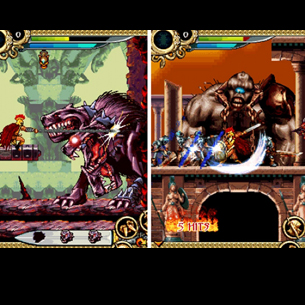 Hero of Sparta:
Ready to strap on your toga and fight a Cyclops? This is a pretty standard monster-fighting game that has stunning graphics for a mobile phone game. Recommended for fans of old 16-bit action-adventure arcade games.
Developer: Gameloft
Price: $4.99 USD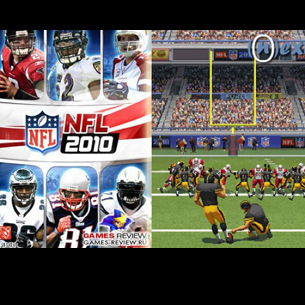 NFL 2010:
Fans of the Madden videogame franchise can now get their video football action through their mobile phone. While the game obviously lacks the graphical detail and intricacies of the Madden franchise, it does a good job of translating a complicated sport to the mobile phone platform. WARNING: Just because this game looks terrific, that doesn't make it easy to play. If you have trouble playing football games with a full controller in your hand, you might want to stay away from this one.
Developer: Gameloft
Price: $4.99 USD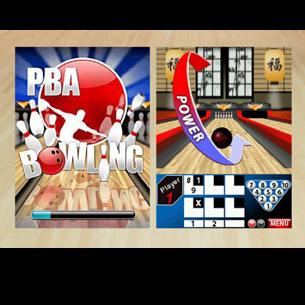 PBA Bowling:
If you're looking for a simpler sports game, then PBA Bowling is definitely your choice. This game works particularly well on devices that have trackballs.
Developer: Concrete Software
Price: $6.99 USD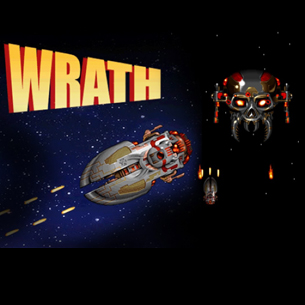 Wrath:
And finally, what would a gaming slideshow be without including a Galaga-style space shooter? Like all classic shooter games, Wrath lets you fly through space while picking up both power-ups and fancy new weapons to take down enemy ships.
Developer: Lone Dwarf Games
Price: $4.99 USD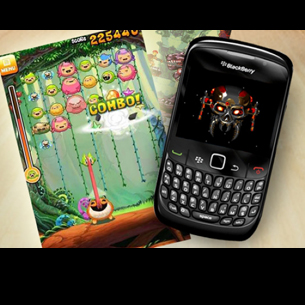 Which Games Would You Buy?
Which games would you like to play to help get you through meetings? Which games look best for playing during lunch breaks? Let us know in the comments!
❮
❯