IT WORLD CANADA CURATED Ontario chief electoral officer taking the breach "extremely seriously"
The CBC has reported that Elections Ontario is missing memory sticks that contain voters' personal information. The extent of the security breach isn't known yet, but it may affect people in as many as 24 ridings. The provincial agency has noted that the USB sticks are encrypted, so ostensibly any private information would be safe.
Ontario's chief electoral officer Greg Essensa will make a statement regarding the incident at 11 a.m. Tuesday during a press conference at Queen's Park.
Related Download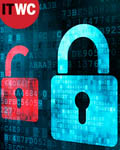 Sponsor: Cisco
Cisco Secure Mobility Knowledge Hub
This Knowledge Hub provides an end-to-end look at what it takes to discover, plan, and implement a successful Secure Mobility strategy.
Learn More