Traditional DR/BC strategies have their place, he says, but Hosting.com's model can complement them
For this week's podcast, we speak to Craig McLellan, CTO of cloud services company Hosting.com, about how his company views the evolution of disaster recovery in the cloud. He'll tell us about the various ways in which processes can be streamlined and redundancies eliminated for high-availability systems.
Related Download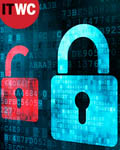 Sponsor: Cisco
Cisco Secure Mobility Knowledge Hub
This Knowledge Hub provides an end-to-end look at what it takes to discover, plan, and implement a successful Secure Mobility strategy.
Learn More