IT WORLD CANADA CURATED: The U.S. National Institute of Standards and Technology (NIST) has published a free, publicly-available guide to best practices in workplace security
Buying, installing and maintaing security systems can be pretty expensive, but it can cost virtually nothing to address your weakest link: employees. There's been a lot of talk around employee education about security, which seems to have varying degrees of success. Invariably, companies that are nervous enough about protecting their data won't rely on humans to do the right thing.
That said, you can download free training materials. A little bit of employee training might not go a long way, but the price is right.
Related Download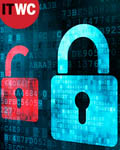 Sponsor: Cisco
Cisco Secure Mobility Knowledge Hub
This Knowledge Hub provides an end-to-end look at what it takes to discover, plan, and implement a successful Secure Mobility strategy.
Learn More