Get ready for the so-called Universal-Man-in-the-Middle browser malware, which can sweep up personal data from any Web site, warns a vendor
So-called Man in the Browser scam is a common attack by hackers, which relies on people clicking on a link that will take them to a phony Web site. There, malware waits to scoop up any personal information that is entered.
(
Graphic from Shutterstock)
This is no creation of a prankster. According to Klein, the sophistication of its creators is revealed by the fact that there's a Web portal ready to sell the data that the malware has harvested. What apparently makes this malware cunning is that it can forward data in real-time to scammers; the MitB attack captured data that needed to be filtered.
According to Trusteer, the malware at the moment isn't on many Web sites. If so, they only have a short period of time to mount a defence.
Related Download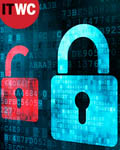 Sponsor: Cisco
Cisco Secure Mobility Knowledge Hub
This Knowledge Hub provides an end-to-end look at what it takes to discover, plan, and implement a successful Secure Mobility strategy.
Learn More