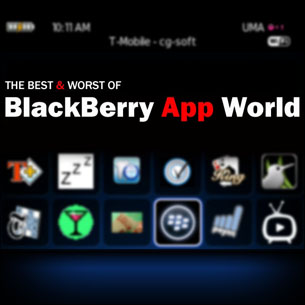 Cool Apps and Clunkers:
Research in Motion's new BlackBerry store, called Blackberry App World, lets you buy and download any of a few hundred applications without connecting to a PC or creating a special account (it relies heavily on PayPal). What's worth getting–and what's not? Here's a collection of five cool BlackBerry apps and five clunkers.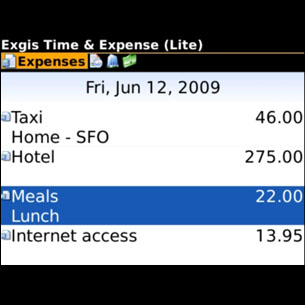 Best: Exgis Time and Expense Lite:
Any mobile professional who needs to track expenses and time should check out this practical and easy-to-use tool. The expense form offers any field you can imagine, including date, location, type, client, project, and notes. If you don't find what you want in the drop-down list of categories, you can easily add your own, including general ledger codes; you can save clients and projects for easy reuse on drop-down lists, too, which makes for fast data entry. You can export (to .csv format), save, and e-mail data for date ranges you specify.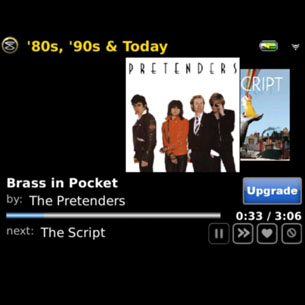 Best: Slacker Radio:
If you're not already a fan of the Slacker Internet radio site, this free BlackBerry mobile entertainment app might easily turn you into one. Choose from a slew of preset channels (current hits, classic rock, alternative rock, and so on), or create your own channel based on an artist or song you like, and then listen. The BlackBerry app also shows you album art for the current track, as well as the name of the track that's coming next. On an exit screen, Slacker Radio tries to persuade you to update to its paid service, but that's a small annoyance for a great free service.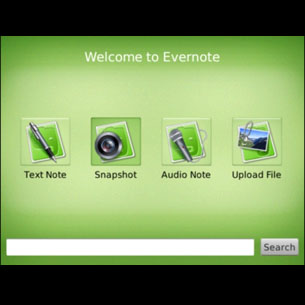 Best: Evernote:
This is the BlackBerry version of a nifty free note-taking service that's available for most common desktop and mobile platforms. Evernote on the BlackBerry lets you create notes in text, voice recordings, images, and general file downloads, and then it synchronizes them to your Evernote desktop (and vice versa). While the desktop app allows you to save Web pages as notes (by clicking on a menu item that the Evernote software installs), the BlackBerry app doesn't support that feature. You can, however, view pages you've saved with the desktop app, and find them using the BlackBerry app's search box. The app and the service are free, so long as you keep within a monthly upload allowance of 40MB.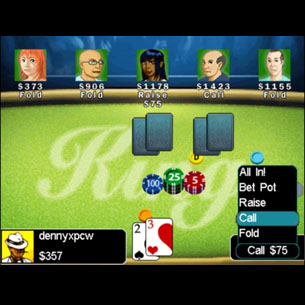 Best: Texas Hold 'Em King 3:
If you can't get to a real-life poker table (and you don't want to bet real dough), a Texas Hold 'Em game can be a good substitute. And one that lets you play with real people and fake money has to be the next best thing. In this BlackBerry app, you get to pick your avatar, and you can chat while you wager. You can create public or private tables, and search for online friends (or join public tables based on the speed of play and buy-in settings). Best of all, when you lose your virtual money, you can just start over by resetting your bankroll.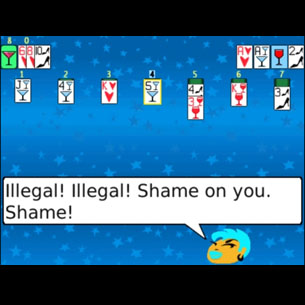 Worst: Girls Night Out Solitaire:
Sponsored by Cover Girl cosmetics, this app lets you add girly touches (like suits that resemble martini glasses or high heels, and virtual girlfriend avatars) to various solitaire games, including Freecell and Klondike, plus a Concentration clone.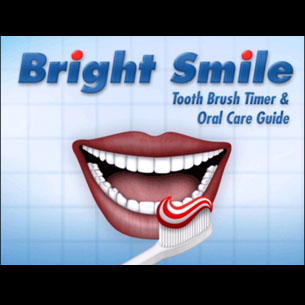 Worst: Bright Smile:
Are you worried enough about your dental hygiene habits to pay $5 US for an app that merely dispenses advice on how to care for your teeth–brushing techniques and the like–and provides a customizable timer to help you devote the proper amount of time to your brushing? I'm all for using technology to improve health care, but this app seems oddly paired with the BlackBerry, since it utilizes only the stopwatch function of the device. Bright Smile also takes up half a megabyte of memory, which seems like a lot for what it does.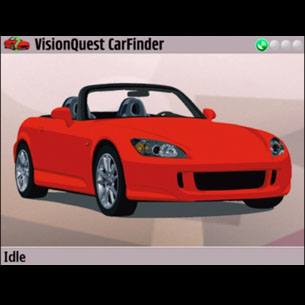 Worst: VisionQuest Carfinder:
I like the idea of an app that helps me find my car in a huge parking lot or garage. But VisionQuest Carfinder ($20 US) costs a bit high for a BlackBerry app that promises to find my car automatically (that is, I don't have to set the location of the vehicle in my phone–I just walk away). How does it do it? The app requires pairing your BlackBerry with an in-car Bluetooth device — any Bluetooth device will do–which it then communicates with to locate your car. If you don't have a Bluetooth device in the car, you can use a manual mode that lets you set the car's location via GPS coordinates in your BlackBerry. But I can mark my car's position with all manner of GPS apps–less-expensive ones that do a lot of other cool GPS functions, too.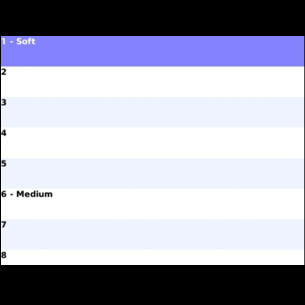 Worst: Massage Therapy for BlackBerry:
Like most cell phones, BlackBerry handhelds can vibrate to alert you to incoming calls or messages. The folks at LinkTwo had the bright idea to make an app based on that feature, and to charge $3 US for it. As you can see from the, er, spare interface shown, the app isn't much–just a few settings to moderate the vibration of the phone. The instructions are vague, saying only that you hold your BlackBerry against your body once you choose a vibration intensity setting. The best I can say about this app is that it takes up only 37KB of storage.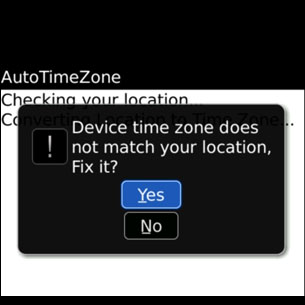 Worst: AutoTimeZone:
If you're a business traveler with a GSM phone, chances are you've signed on for overseas roaming, which means that your phone finds and hops on whatever local GSM network is present, and sets the time appropriately. So I can't help wondering who exactly will want to spend for AutoTimeZone, an application that sets the proper time zone for your BlackBerry via the Internet and GPS. It doesn't work with CDMA BlackBerrys, so that basically leaves people who don't have international roaming plans– and are presumably connecting to the Internet via a Wi-Fi hotspot.
Just for kicks, I launched the app after downloading it, and it immediately told me of a mismatch between my location and the time zone– did I wish to fix it? Sure. When the dust settled, my BlackBerry told me that it was 5 p.m. Greenwich Mean Time–but I was still in San Francisco, where the time was 10 a.m., as it had been before the app did its thing.
❮
❯