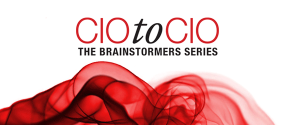 Establishing the business value of I.T. is a challenging task, learn how to demonstrate value to your stakeholders from Barbara Gomolski, Managing VP, Research at the Gartner Group; the world's leading information technology research and advisory company.
IT and Business Value

Barbara Gomolski from Gartner Inc. joins Jim Love, CIO of IT World Canada to discuss the business value of Information Technology. Why is it even more important today? What are today's problems? What are the key issues that we need to pay attention to?

Doing More with Less

Barbara Gomolski from Gartner Inc. and IT World Canada CIO Jim Love discuss how to do "more with less" in Information Technology. Is it possible? Are there practical ways to really cope with demand management? What are the best practices from leading companies that the Gartner Inc. studies and advises?

The Roadmap to Value

Barbara Gomolski from Gartner Inc. and IT World Canada CIO Jim Love outline how to develop a roadmap for value in Information Technology. The discussion includes approaches to align with the business as well as how to develop the right metrics and KPIs.
About the CIO to CIO series:
Fair warning – this series is for those who want to get to a slightly deeper level in some complex topics. Our discussions are still at a strategic level – we aren't 'in the weeds".   But we don't simply "skim the surface".  The length and the depth of the discussion may go beyond what you are used to in typical internet videos.  So I've broken them up into bit sized chunks at about 6 minutes each.  Grab a cup of coffee.  Close the door and let some of Gartner's leading analysts bring you up to date on key issues.