CDN editor Paolo Del Niblettowas in Moscow last week for the New Horizons conference of Kaspersky Lab, anInternet security vendor based in the Russian capital.
In this second video blog filed from Moscow, Paolodiscusses Kaspersky's entry into the enterprise market with a 100 per centchannel model, and why it's important to the company's long-termsuccess.
Related Download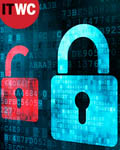 Sponsor: Cisco
Cisco Secure Mobility Knowledge Hub
This Knowledge Hub provides an end-to-end look at what it takes to discover, plan, and implement a successful Secure Mobility strategy.
Learn More