CDN editor Paolo Del Nibletto is in Moscow this week meeting with representatives of Russian Internet security vendor, Kaspersky Lab.
In this first video blog filed from Moscow, Paolo shares a few insights from his meeting with Kaspersky Lab founder Eugene Kaspersky. He explains why Kaspersky wants Interpol to create a unit focused on web crime, and why the next five years will be hazardous ones for business on the world wide web.
Related Download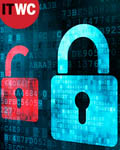 Sponsor: Cisco
Cisco Secure Mobility Knowledge Hub
This Knowledge Hub provides an end-to-end look at what it takes to discover, plan, and implement a successful Secure Mobility strategy.
Learn More