For those looking to be educated on software license management for the purpose of dealing with audits, license compliance and contract negotiations with software vendors such as Microsoft Corp., Oracle Corp. and Adobe Systems Inc., Toronto SAM Summit is taking place on June 16, 2011.
The one-day conference, hosted this year by Toronto-based OnX Enterprise Solutions Ltd., will feature expert speakers including:
Sherry Irwin, president of Technology Asset Management Inc.
Jason Keogh, founder and chief technology officer of iQuate
Steve O'Halloran, founder and CEO of AssetLabs Inc.
Jon Mulligan, founder of OpenPlain
Conference registration is free to qualified registrants. Plus, there's a chance to win a 64GB BlackBerry PlayBook.
Related Download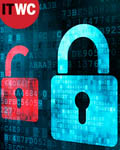 Sponsor: Cisco
Cisco Secure Mobility Knowledge Hub
This Knowledge Hub provides an end-to-end look at what it takes to discover, plan, and implement a successful Secure Mobility strategy.
Learn More