Organizations running Polycom Inc.'s
RealPresence
video collaboration platform can connect more easily to calls from Cisco Systems Inc,'s TelePresence devices thanks to a software upgrade. While the initial release of RealPresence in September connected the two systems on point-to-point calls, Polycom said the upgrade includes full native TelePresence support for video calls. The upgrade also extends support for H.323 and SIP networks, which allows organizations to access shared unified communications platforms such as IBM Sametime and
Microsoft Lync
.
RealPresence is an open standards suite that includes video collaboration, resource management, virtualization management through its DMA 7000, security and content management. Cisco TelePresence interoperability support comes at not cost to customers with Polycom's RPX, RMX and OTX telepresence systems. Cisco TelePresence connectivity on Polycom HDX series is available on a per licence fee.
Related Download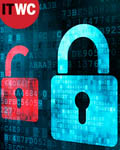 Sponsor: Cisco
Cisco Secure Mobility Knowledge Hub
This Knowledge Hub provides an end-to-end look at what it takes to discover, plan, and implement a successful Secure Mobility strategy.
Learn More