Wiki-Watch analyzes every Wikipedia entry ever created, check the number of sources and links used, the quality of the editing and how many people edited the entry. It takes a few seconds for it to check one of the 3.5 million articles, according to Stock.
"This algorithm has been developed in Germany. Now, it is available in English, too," he said.
Related Download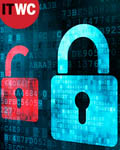 Sponsor: Cisco
Cisco Secure Mobility Knowledge Hub
This Knowledge Hub provides an end-to-end look at what it takes to discover, plan, and implement a successful Secure Mobility strategy.
Learn More