You wish you employees would meet deadline and listen to you when you tell them to do something. However, you are ineffective when it comes to having your employees being able to meet your needs. Instead you are the one who has to suffer and gets the blame from your boss or you have to watch your business suffer as a result. What are you going to do?
Well, one solution is, you could learn some coaching skills to motivate your employees and build their loyalty. There will be a 60-minute webinar on Feb. 3, to teach managers how to encourage their teams to work better. Carol Hacker, an independent business consultant working for 25 years, will be the speaker. She will advise managers how to change employees by rewarding good behaviour, giving feedback to optimize their performances and dealing with bad attitudes and people who do not follow the rules.
You will need internet and a touch tone phone to view the webinar. It will also cost you $199.00 and requires registration. To register for the webinar, call 1-888-669-6067 or go to: http://www.hrexec.net/1FZ/0/2/p4KT7Kc/p5K29GSKi/p0e
Related Download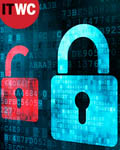 Sponsor: Cisco
Cisco Secure Mobility Knowledge Hub
This Knowledge Hub provides an end-to-end look at what it takes to discover, plan, and implement a successful Secure Mobility strategy.
Learn More