It's a tablet. It's not Apple's. Naturally, everyone wonders if it will be a game changer.
Shortly after the Kindle Fire was announced on Wednesday I had an opportunity to visit BNN and chat with its hosts about the device's potential and its market competition. See below. I made one slight misspeak: I said "Kindle" when I meant to say "PlayBook," but otherwise I think it was reasonably coherent. Feel free to offer your critiques in the comments below.
If you can't see the player below, click here
Related Download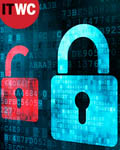 Sponsor: Cisco
Cisco Secure Mobility Knowledge Hub
This Knowledge Hub provides an end-to-end look at what it takes to discover, plan, and implement a successful Secure Mobility strategy.
Learn More