The upcoming desktop operating system has been significantly improved, says a researcher with an antivirus firm. Read why
The release of Windows 8 is two weeks away, but for many IT managers it's a yawn: Other than the new tile-like interface that will be similar across Windows 8 tablets and smart phones, there doesn't seem to be a lot that's interesting.
However, as this story from Network World U.S. notes
, Win8 will have one significant security improvement over previous versions: The first software driver that loads on boot will be anti-malware –usually Windows Defender. According to a researcher for an antivirus firm interviewed that means much better protection for the OS.
This is another tool an operating system vendor has adopted in the never-ending war against hackers. Small wonder that organizations are increasingly looking towards cloud service providers to take the headaches of overseeing software away from them.
Related Download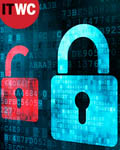 Sponsor: Cisco
Cisco Secure Mobility Knowledge Hub
This Knowledge Hub provides an end-to-end look at what it takes to discover, plan, and implement a successful Secure Mobility strategy.
Learn More