As a general rule, hackers are non-conformists. Can they fit into a corporate environment?
The line between genuis and insanity is often blurry.
While many of history's brilliant minds weren't certifiably nuts, some of them were definitely a bit…odd. Nikola Tesla was famously obsessive-compulsive, Winston Churchill enjoyed a glass of whiskey for breakfast, and Vincent Van Gogh cut off his own ear.
Similarly, in the IT universe, some of the most gifted hackers (whatever colour "hat" they wear) can have some distasteful personal habits that turn off employers. As this NetworkWorld article explains, this shrinks the talent pool considerably. An otherwise harmless security geek with an appreciation for the finer strains of marijuana would be unable to get a security clearance, for example.
Or even worse, you might get a headstrong type who is totally unwilling to "kiss ass," the article says, always an important job retention strategy.
Unfortunately, many of the character traits that make someone good at exploiting security weaknesses are normally undesirable: circumventing rules, breaking into things, and defying authority. But should we learn to accept a few personlity quirks to get the best talent?
Related Download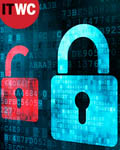 Sponsor: Cisco
Cisco Secure Mobility Knowledge Hub
This Knowledge Hub provides an end-to-end look at what it takes to discover, plan, and implement a successful Secure Mobility strategy.
Learn More