The test-subject generation for the social media experience is maturing, argues Forbes contributor Matt Miller
RELATED CONTENT
MySpace created a new way to communicate, Facebook turned it into a worldwide phenomenon, and few considered the implications of the information they were sharing. Now, argues Forbes contributor Matt Miller, the generation that grew up with social media is more sensitive to the potential fallout of what they're posting in terms of job and college opportunities. The generation that served as the case study for social media is maturing, Miller says.
Related Download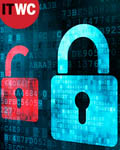 Sponsor: Cisco
Cisco Secure Mobility Knowledge Hub
This Knowledge Hub provides an end-to-end look at what it takes to discover, plan, and implement a successful Secure Mobility strategy.
Learn More