We all like looking for bad guys, and sometimes the easiest villain to see is the one out in front. But when it comes to malware, the most cunning come from elsewhere
(Malware graphic from Shutterstock)
Kellermann analyzes the patterns of malware from the two geographies and concludes East European hackers lean towards custom-built, highly complex malware; East Asian hackers use more off-the-shelf malware and simpler techniques.
It's an insightful argument and the original paper should be read by IT security staff. However, the bottom line is no matter where malware comes from, be prepared.
Related Download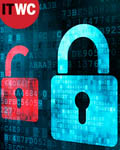 Sponsor: Cisco
Cisco Secure Mobility Knowledge Hub
This Knowledge Hub provides an end-to-end look at what it takes to discover, plan, and implement a successful Secure Mobility strategy.
Learn More