Kaspersky Lab
Mobile device management and data encryption are two main features found in a new security product for large enterprise as well as small and medium sized business launched today by Kaspersky Labs.
The Kaspersky Endpoint Security for Business provides IT administrators a single platform and one console to manage and protect systems and devices such as PCs, virtual machines and even remote mobile devices.
Product features include:
Mobile security and device management functions that enable administrators to secure even data even on employee's own smart phones and tablets
Data encryption that secures individual files, folders or full-disk with Advanced Encryption Standard (AES) 256 bit encryption ensuring data is protected even if the device holding it is lost
Endpoint control tools that control application usage through customizable policies and dynamic whitelisting for removable storage devices, USB storage and printers
The product has a new systems configuration deployment and management tools that streamline tasks like operating system installation, network inventory, system provisioning, remote administration, network admission control and license management.
The system also automates vulnerability and patch management.
RELATED CONTENT
Video: Kaspersky targets the enterprise market
Endpoint Security for Business comes in the following configurations:
Select – Includes workstation and file server security, application control, dynamic whitelisting, device control, Web control and mobile device management
Advanced – Includes all Select features plus encryption and systems management tools. Ideal for organizations that need remote deployment, patch management and vulnerability scanning
Kaspersky Total Security for Business – Includes all of the above features plus infrastructure-level protection for Web, mail and collaboration servers
Related Download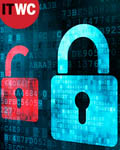 Sponsor: Cisco
Cisco Secure Mobility Knowledge Hub
This Knowledge Hub provides an end-to-end look at what it takes to discover, plan, and implement a successful Secure Mobility strategy.
Learn More