RADIO ITWC This week, David Fewer from CIPPIC joins us to talk about Bill C-11 and copyright law in Canada
On this week's RADIO IT World Canada, David Fewer, director of the Canadian Internet Policy and Public Interest Clinic at the University of Ottawa joins the podcast. Fewer discussed the history and current state of the Canadian copyright bill, C-11, what this will mean for businesses and what your rights are and will be concerning software and content licensing.

Right-click here to download the podcast for use on your own personal device.
Related Download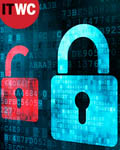 Sponsor: Cisco
Cisco Secure Mobility Knowledge Hub
This Knowledge Hub provides an end-to-end look at what it takes to discover, plan, and implement a successful Secure Mobility strategy.
Learn More