Recent efforts by hackers to develop cross-platform hacking tools, like the new Blackhole Java exploit kit, is a cause for concern, says Websense Labs' Chris Astacio
In this week's podcast, we talk to Chris Astacio, a manager of security research at Websense Labs who patrols the Internet looking for sites that host and distribute malicious exploit kits. We discuss how a hard-core of experienced cyber-criminals are providing all the tools budding hackers need to start their careers.
Click here to listen to the podcast
[RELATED: Experts warn of Java exploit]
Related Download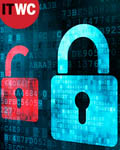 Sponsor: Cisco
Cisco Secure Mobility Knowledge Hub
This Knowledge Hub provides an end-to-end look at what it takes to discover, plan, and implement a successful Secure Mobility strategy.
Learn More